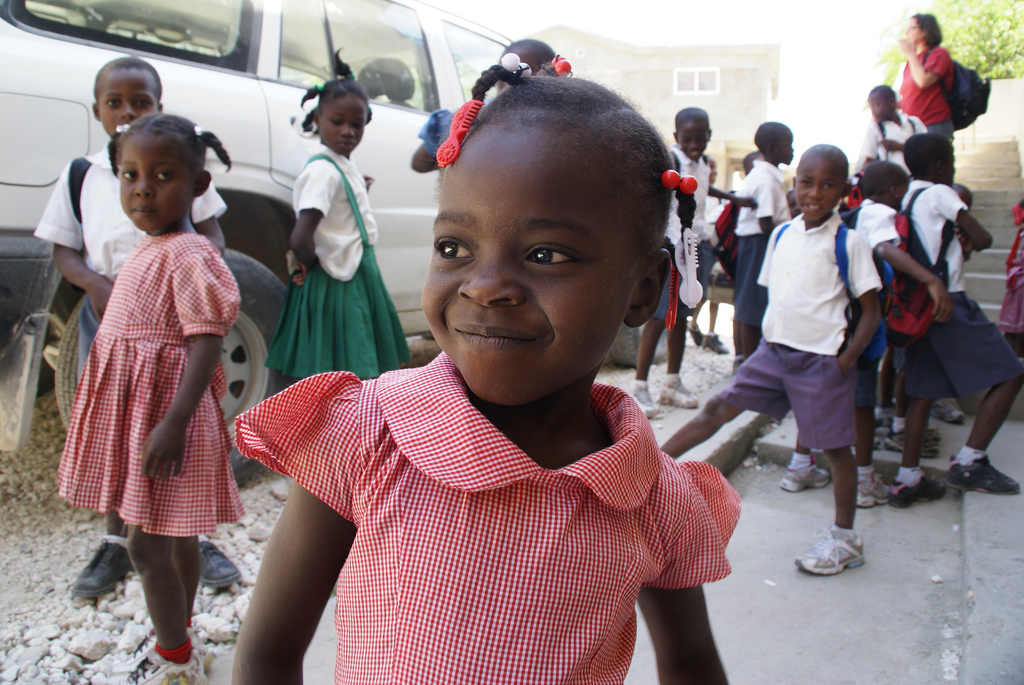 Four years after the earthquake that took a quarter of a million lives and left millions more injured and homeless, Direct Relief continues to be among the largest providers of medical material aid to Haiti by supporting more than 115 health facilities serving 4 million people throughout the country.
Backed by the massive generosity of private and corporate supporters, Direct Relief has transformed its immediate disaster response into a commitment to making quality health care viable for the long term in Haiti – a country where Direct Relief has worked for almost 50 years.
Challenges persist and progress is measured, but the unwavering support from people and companies has allowed Direct Relief to build and equip new surgical facilities, ensure rehabilitation services are available to people around the clock, and provide medicine and medical supplies to local health care providers treating people in need.
In the last year alone, Direct Relief's work in Haiti included the following initiatives:
Launch of a cervical cancer and training program in Haiti: Haiti has one of the highest cervical cancer rates in the world. In partnership with Basic Health International (BHI), Direct Relief launched a cervical cancer screening and training program to reduce the incidence of this disease in Haitian women. Over three week-long training delegations more than 1,500 women were screened. Additionally, about two dozen local health care staff were trained to screen and treat cervical cancer in the last year.
Restoring sight to Haitians with impaired vision: More than 100,000 people in Haiti have improved vision with help from a collaboration formed in 2012 between Alcon Laboratories, the Haitian Society of Ophthalmologists, and Direct Relief. The joint program provides cataract and glaucoma surgeries and other essential eye care procedures – free-of-charge – to thousands of people who are blind or have impaired vision in Haiti.
Responding to the ongoing cholera epidemic: Since being reintroduced to Haiti in October 2010, the cholera epidemic has killed more than 8,000 people and affected 600,000. Outbreaks occur especially during the rainy season, which lasts from May through October. Last year, Hopital Albert Schweitzer Haiti noticed an outbreak in late July and requested assistance from Direct Relief. More than 600 gallons of bleach and 200 buckets with spigots were sent to help prevent the disease from spreading.
Providing continued medical assistance: Since the earthquake, more than $120 million in medicines and medical supplies, including more than 125 ocean freight containers, have been sent to Haiti to treat people who otherwise wouldn't be able to afford it. More than $28 million was provided in 2013 alone.
Funding a nursing residency program: Direct Relief provided $200,000 to Healing Hands for Haiti, totaling $900,000 since the quake, to help them fulfill their mission of creating a Rehabilitation Nursing Residency program to provide the essential theoretical and practical knowledge required to effectively provide comprehensive rehabilitation nursing services in the variety of settings in Haiti in which rehabilitation nursing is needed; acute hospital, in-patient rehab centers, skilled facilities, home health and community based.
To see where the aid has gone in Haiti since the 2010 earthquake, view the distribution map here.