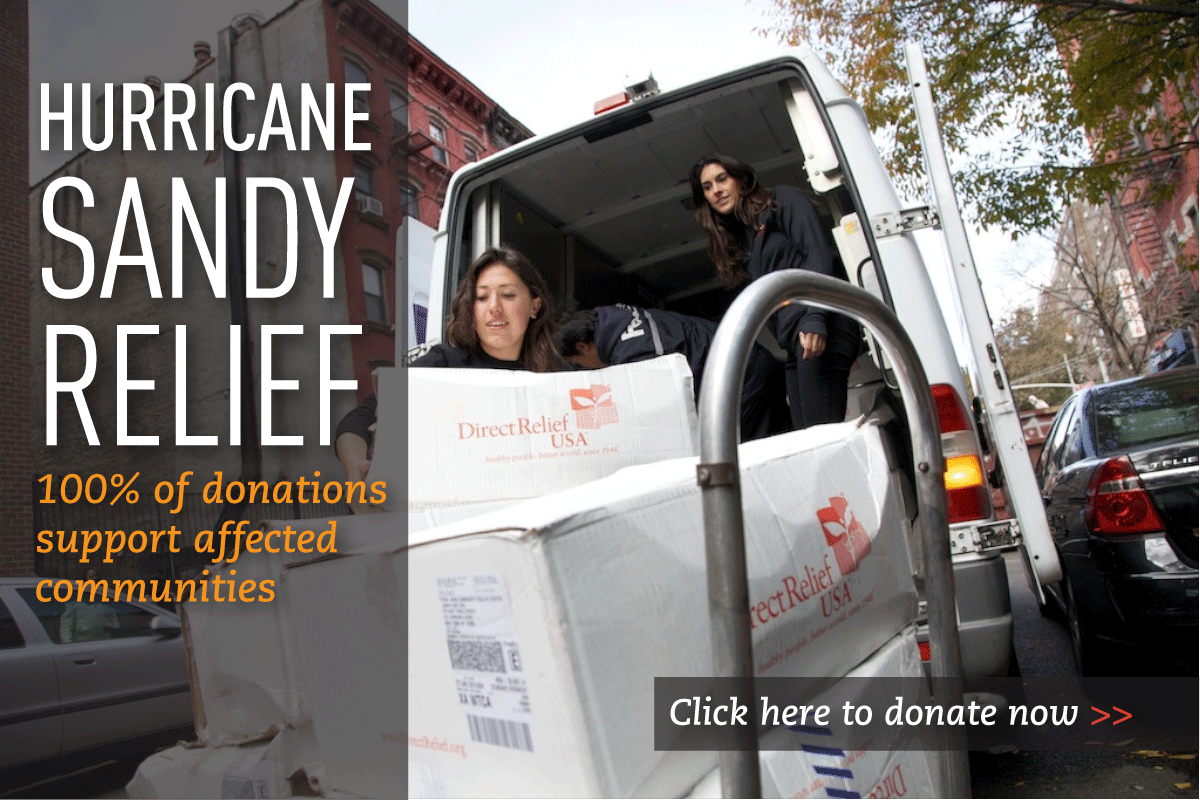 To learn more about Direct Relief's response to Hurricane Sandy, click here. To donate to Direct Relief's Hurricane Sandy relief effort's, click here.
Direct Relief works daily to equip healthcare providers who care for vulnerable people on an ongoing basis and during emergencies. Our strong network of trusted partners enables Direct Relief to assess immediate healthcare needs, understand the situation on the ground, and respond quickly and efficiently when a disaster strikes. This solid and extensive network is the foundation of our emergency principles and preparedness work.
Direct Relief's approach to disasters is to support the immediate needs of people by working with local partners that are best situated to assess, respond, and prepare for long-term recovery. Each emergency is unique and has specific characteristics that are dependent upon local facts and circumstances.
Coordinating with local, national, and international responders to avoid duplication of efforts and logistical bottlenecks, Direct Relief's efforts are always in direct response to specific requests from partners and are coordinated to ensure the most efficient use of resources.