Power is a Prerequisite for Health
Without power, critical health services can't be provided – life-saving medicines go bad, electronic health records can't be accessed, essential medical equipment can't be powered, and vital community health facilities serving the most vulnerable shut down.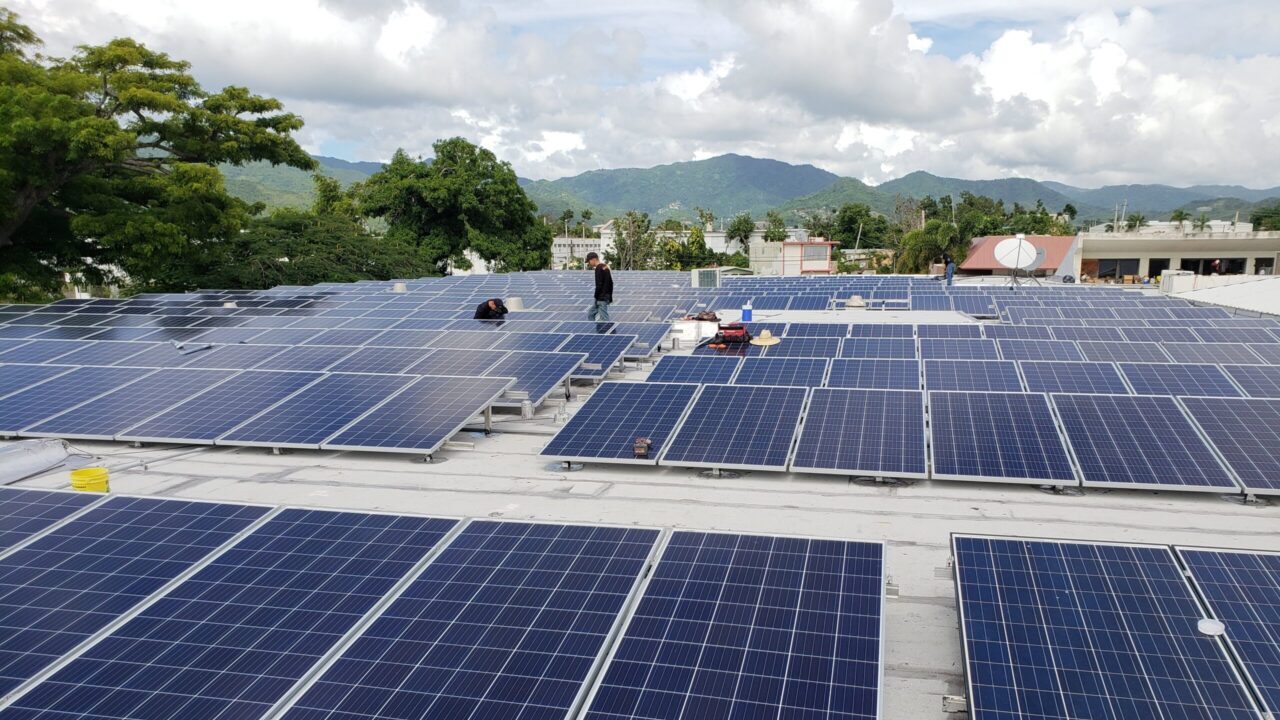 Powering Health
Power outages have become commonplace throughout the US, with more frequent and stronger storms, tornadoes, and other disasters.
The lack of reliable power has direct health consequences, especially for people living in low-income and vulnerable communities.
Outages also affect nonprofit health centers and clinics that serve these communities, making electronic records inaccessible and leaving temperature-sensitive medications unrefrigerated.
The Problem
The lack of reliable power has direct health consequences on individuals and families, especially for people living in low income and vulnerable communities who are struggling every day.
In California, millions of people and hundreds of critical health facilities have gone without power in the first year of the statewide preventative utility-shut offs – a problematic response to wildfires ravaging the state and projected to last at least a decade.
These outages not only shut down health services and have dire effects on health, but they also directly lead to the loss of financial resources, resulting from spoiled medication and lost patient revenues. Other devastating outages are now commonplace throughout the US, following the ever increasing of number of severe storms, tornadoes, and other disasters.
In Puerto Rico, following Hurricanes Maria and Irma, thousands of people were without power for months on end.
Many of the sick and elderly, who relied on electric-powered medical equipment and refrigerated medicines to survive, died in the storm's aftermath. Other communities who depend on electricity for well-water pumps went without water for months. The recent earthquakes and resulting power outages in Puerto Rico underscore the continuing dangers for people on the island.
These outages show a growing national problem that requires a resilient solution to protect vulnerable populations ― especially those requiring uninterrupted access to life-saving medical equipment and refrigerated medicines during power outages.
The Solution
Fortunately, there is an alternative to the unreliable power grid. New, clean, cost effective, and reliable forms of power generation and storage can be used to ensure health centers, water plants, and other critical facilities serving the most vulnerable can stay powered to do their jobs.
In California, Puerto Rico, and across the United States, Federally Qualified Community Health Centers exist in medically underserved areas in order to provide quality healthcare services to everyone, regardless of their ability to pay. These sites not only serve as community hubs and healthcare providers on a daily basis, but they become first responder sites after a disaster, and therefore must always remain powered. And unlike hospitals, health centers are not required to have three days of backup power or generation capacity.
Following Hurricane Maria, Direct Relief deployed millions of dollars in grants and contributed equipment to complete the installation of solar generation plus backup battery storage in these community health centers in Puerto Rico, so far providing over two megawatts of solar power and storage.
These systems are now not only providing a reliable power supply so they can stay open when the grid goes down, but also offsetting 1,200 tons of CO2 emissions per year and saving the health centers thousands of dollars every month that can be put back into critical health services.
The Plan
Borrowing from the learnings and successes in Puerto Rico, Direct Relief plans to support solar generation and clean backup power to a majority of California's 1,700 nonprofit Federally Qualified Community Health Centers and clinics. These health centers serve as the key health safety net for 4.6 million people, people whose vital services are compromised by power shutoffs.
In fact, a recent Direct Relief survey found that more than half of surveyed community health centers and clinics in California lack any backup power sources whatsoever, yet 97% store medications in refrigeration and 100% have electronic health records as required by law. And 83% expressed interest in support installing solar and storage for their sites.
The program will provide solar generation plus backup batteries for critical, power-dependent functions such as maintaining refrigeration for essential medications, patient intake, and accessing patients' electronic health records. These installations will be paid for by a variety of different types of funding mechanisms including grant funding, solar investment tax credits, traditional bank loans, impact and foundation investments, and a California Public Utility Commission Self-Generation Incentive Program that will reimburse the costs for the battery storage for health centers across the state.
The Scale. The Upside.
Across the United States, there are approximately 14,500 of these critical non-profit Federally Qualified Community Health Centers, serving nearly 30 million patients, 91% of whom are low income. Aggregated together, they would be the largest healthcare provider in the country, serving nearly 10% of the US population.
Not only does it need to be a priority for these sites to have clean, reliable, and backed up power to ensure they can provide critical health services during preventative power shut-offs and after natural disasters, but they are also all highly credit-worthy and cannot access the 26% solar federal income tax credit, making them also an attractive candidate for debt financing and tax equity investment.