Supporting Healthy Mothers
Pregnancy is often a time of joy and anticipation, but in developing countries, it can be a life-threatening condition. Most of the risks for pregnant women in developing countries are related to poverty, poor nutrition, a high burden of infectious disease, limited access to care, and the lack of understanding about when to seek care.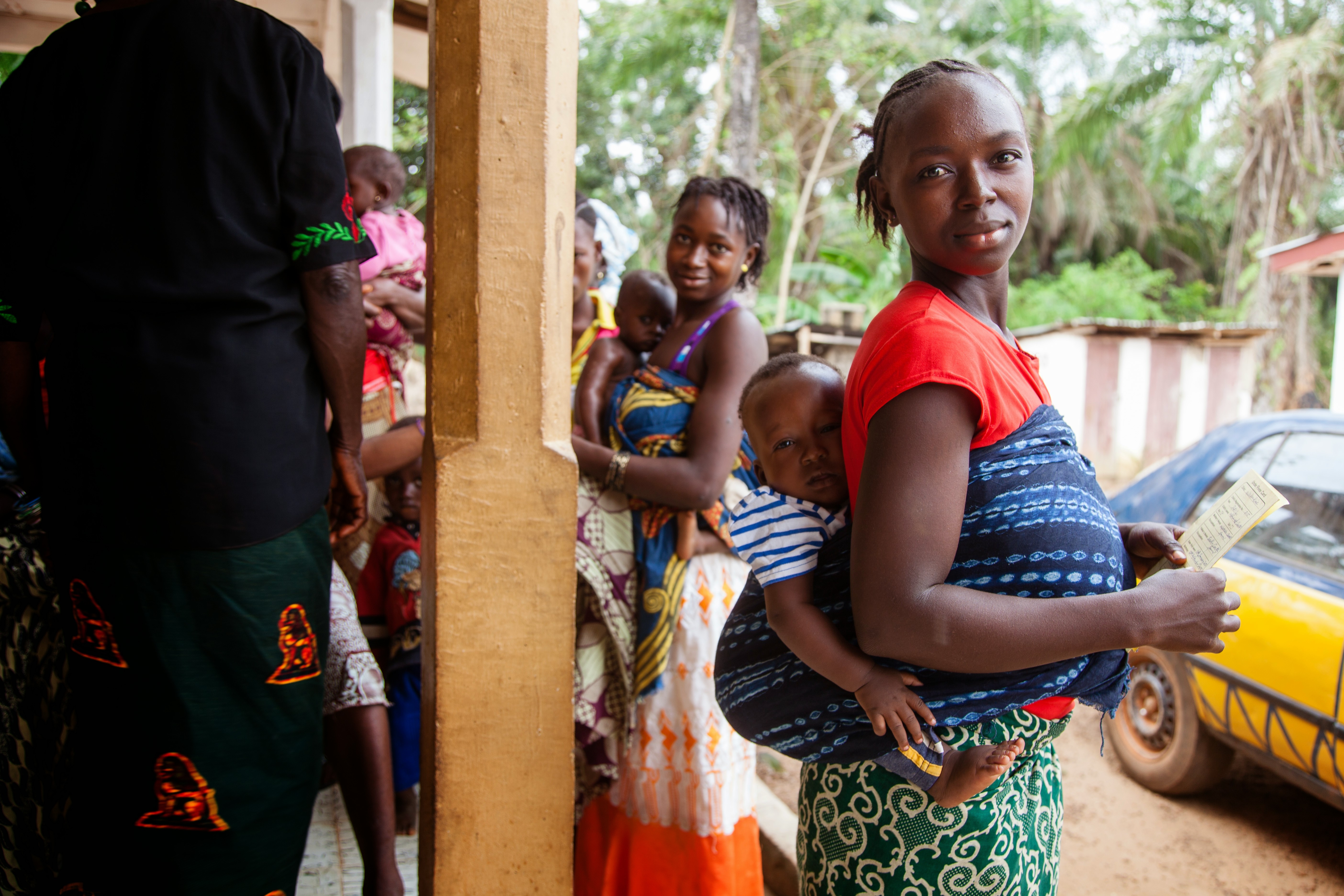 Quick Facts
A woman dies every two minutes from complications during pregnancy or childbirth—more than 250,000 women each year.
Direct Relief's humanitarian health efforts place particular emphasis on protecting women and babies through the critical periods of pregnancy and childbirth.
Direct Relief supports partners in countries around the world who provide critically needed maternal and child health services during the full spectrum of pregnancy.
Four Ways Direct Relief Helps Moms Thrive
Direct Relief protects women through the critical periods of pregnancy and childbirth. This support includes ensuring more trained midwives are properly equipped, expanding emergency obstetric care in high-need areas, and supporting life-restoring surgeries for women who suffer the debilitating effects of obstetric fistula—a birth-related injury that affects deeply impoverished women almost exclusively.
The best way to keep mothers safe is to make sure every birth is accompanied by a trained and equipped professional. Midwives are the first line of assistance, providing high-quality care during routine deliveries, managing basic complications, and recognizing when to refer a mother to emergency obstetric care. But they can only do their work if they have the right tools. Direct Relief equips midwives with the tools they need to provide life-saving antenatal, delivery, and post-partum care.
In Sierra Leone, all graduates from the School of Midwifery in Makeni are equipped with a Direct Relief Midwife Kit that contains essential equipment and supplies that can be used at the community health center where they are posted following their training. For a $25 contribution, Direct Relief can provide a midwife with the tools needed to protect a mother and bring a baby safely into the world.
Pregnant women and developing babies are particularly vulnerable to micronutrient deficiencies, which increase the risk of dying during childbirth or of giving birth to a baby that is preterm, underweight, or impaired. Direct Relief addresses this issue by producing and distributing prenatal vitamins to partner facilities and organizations around the world.
Expanding Emergency Obstetric Care
When complications occur, emergency obstetric care such as a cesarean section may become necessary. But few women in the developing world have access to such life-saving services. Direct Relief supports programs that increase that access, outfitting suitable health facilities with the equipment they need to provide quality care. This includes the provision of fetal monitors, oxygen concentrators, birthing beds, ultrasound machines, anesthetic machines, and more.
Needed equipment has been provided in 11 countries, including Haiti, El Salvador, Ghana, Uganda, and Malawi.
Obstetric fistula is a hole in the birth canal caused by prolonged and obstructed labor. If untreated, a woman with obstetric fistula will experience constant and uncontrollable leakage of urine and/ or feces. Many women with fistula suffer humiliation, isolation, and stigma as a result of the smell and constant leakage. And in most cases of obstructed labor in which a fistula develops, the baby is stillborn.
Each year, an estimated 50,000 to 100,000 new cases develop, far surpassing the global capacity for treatment. The gap is widening for women suffering from obstetric fistula.
Direct Relief, in partnership with the United Nations Population Fund (UNFPA) and The Fistula Foundation, developed the Global Fistula Map—the first-ever worldwide map of treatment for this devastating childbirth injury—to help better understand the current fistula treatment capacity, more effectively target scarce resources to where they are needed most, and identify where gaps in service may exist.
For Direct Relief, the Global Fistula Map helps the organization know where fistula surgery is available, allowing increased support of medical-surgical supplies to those treatment facilities, a critical component in helping sustain and expand their ability to provide care to women in need.
Giving is Good Medicine
You don't have to donate. That's why it's so extraordinary if you do.