Health & Crisis Mapping
Analyzing spatial data to more effectively tackle global health challenges.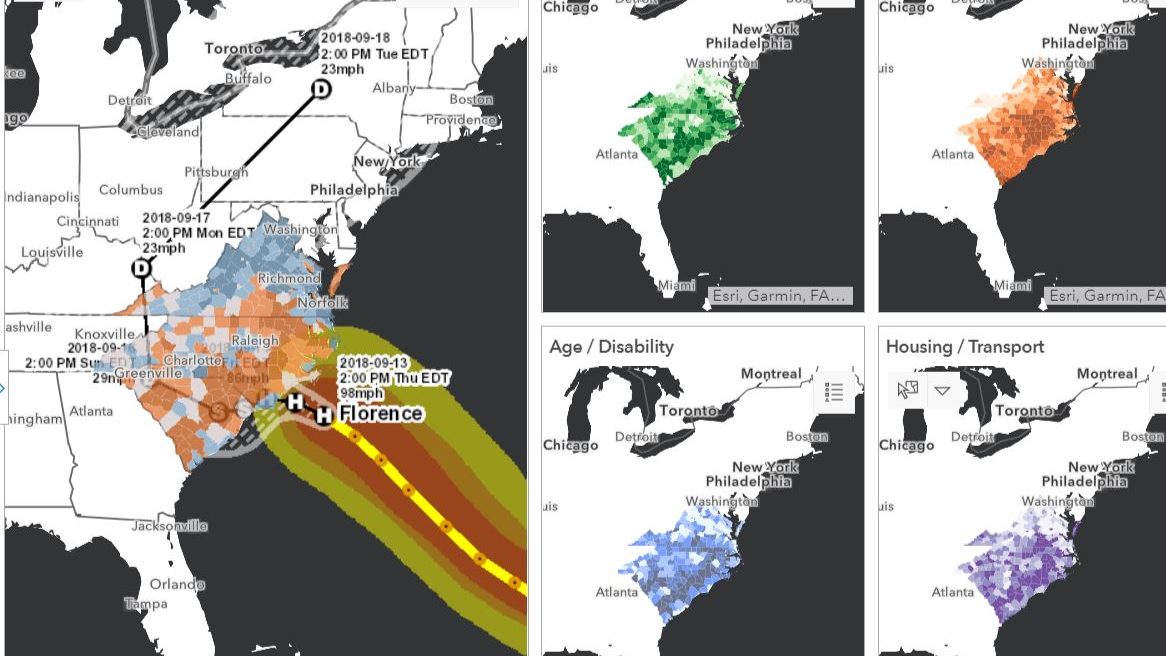 In Brief
Mapping technology platforms like ArcGIS enable Direct Relief to compile event-specific interactive maps of disaster response in near real-time.
Enhanced analytic tools – from optimized hotspotting to spatial regression analysis – allow Direct Relief to test hypotheses about the causes and consequences of humanitarian aid.
GIS has revolutionized Direct Relief's ability to communicate the full scope of its work and do so accurately, openly, and comprehensively. 
To Tackle Global Challenges, Understand Where They Are
Direct Relief Aid Map
Use the Global Aid Map to search, navigate, and view Direct Relief's activities, anywhere in the world, at any time
Hurricane Prep & Response
Click the map below to explore where Direct Relief's Hurricane Preparedness Packs are located along with historical hurricane storm path.
U.S. Safety Net
Visualize Direct Relief's U.S. partner network.
Global Fistula Map
Navigate the Global Fistula Map to discover where, why, and how women throughout the developing world both can and cannot access life-restoring fistula repair surgery.
Giving is Good Medicine
You don't have to donate. That's why it's so extraordinary if you do.