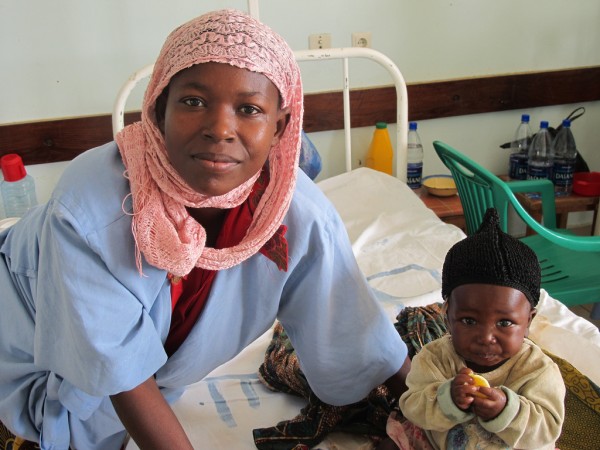 A woman dies every two minutes from complications during pregnancy or childbirth—more than 287,000 women each year worldwide. Almost all of these women—99 percent—die in developing countries from conditions we know how to prevent.  For every woman who dies in childbirth, more than 20 women suffer serious injury, such as obstetric fistula—one of the most devastating and serious of all childbirth complications.
Maternal health and newborn health are closely linked. More than three million newborn babies die every year, and an additional 2.6 million babies are stillborn. However, nearly two-thirds of newborn deaths can be prevented if effective health measures are taken at birth and during the first week of life.
The good news is that the vast majority of maternal and newborn death and disability can be prevented through proven, cost-effective interventions. There has been a significant decline in the rates of both maternal and newborn death over the past 20 years, but the progress is uneven across and within countries and not fast enough. There is still much work to be done to ensure that thousands of women and infants don't die or become seriously ill each year from complications we know how to prevent.
Healthy mothers are the bedrock of healthy, productive families and communities around the world. Direct Relief focuses on accelerating the progress toward improved health and wellbeing of mothers and children through three key initiatives:
Having a skilled and equipped provider present at delivery is one of the most critical interventions to reduce maternal and newborn mortality. Training and equipping midwives with durable equipment and supplies helps provide clean, safe births.
In approximately 15 percent of pregnancies, an unexpected complication occurs that requires timely access to emergency obstetric services, such as a cesarean delivery.  When women have access to emergency obstetrics care and a skilled birth attendant, rates of maternal death can be reduced by 75 percent.
Obstetric fistula is caused by obstructed labor when women lack access to a skilled birth attendant and emergency obstetric care. Our obstetric fistula programs are created to help find and heal women suffering from this devastating childbirth injury.
Source: Trends in Maternal Mortality: 1990 –2010. WHO, UNFPA, UNICEF, World Bank, 2012.