BD Helping Build Healthy Communities™ is a multi-year initiative that expands access and improves care for underserved and vulnerable populations throughout the United States.
The initiative, funded by BD and implemented together with Direct Relief and the National Association of Community Health Centers, provides awards to community health centers to support innovative approaches to the delivery of primary and preventive health care to underserved and vulnerable populations related to the prevention and treatment of diabetes, cervical cancer, and HIV.
Since 2013, sixteen health centers have received funding through the Helping Build Healthy Communities initiative for their innovative approaches in patient care.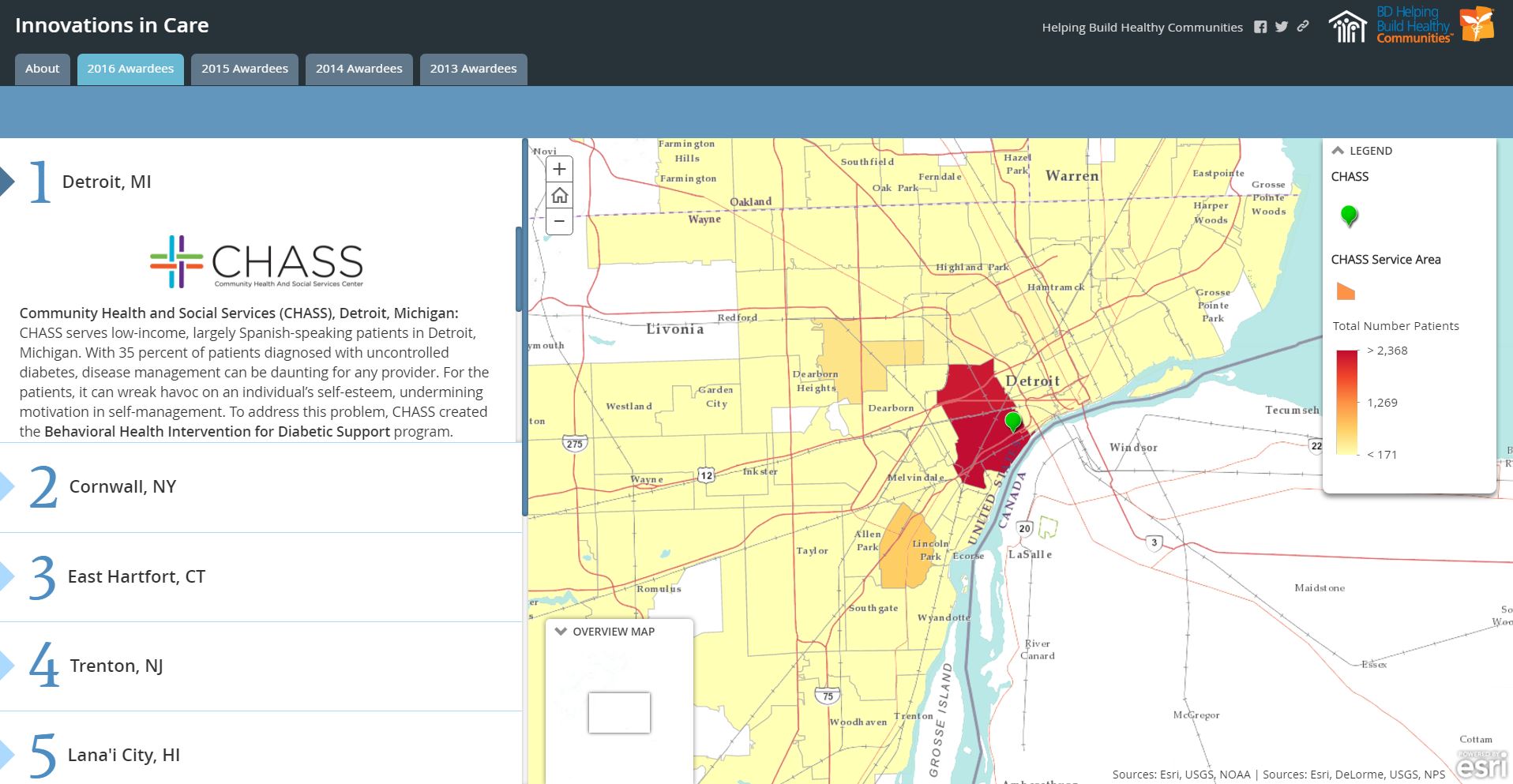 ---
Watch the videos below to learn more about the program
BD Helping Build Healthy Communities™
March 21, 2014