Typhoon Haiyan
Typhoon Haiyan, also known as Super Typhoon Yolanda, battered the Philippines on November 8, 2013, with torrential rains and winds reaching nearly 200 miles per hour, equivalent to a Category 5 hurricane. This made Haiyan one of the most powerful typhoons ever, damaging or destroying more than 90 percent of structures in its path. Direct Relief worked with local government, hospital officials, and clinics to rebuild and help people affected access health care and supplies they needed.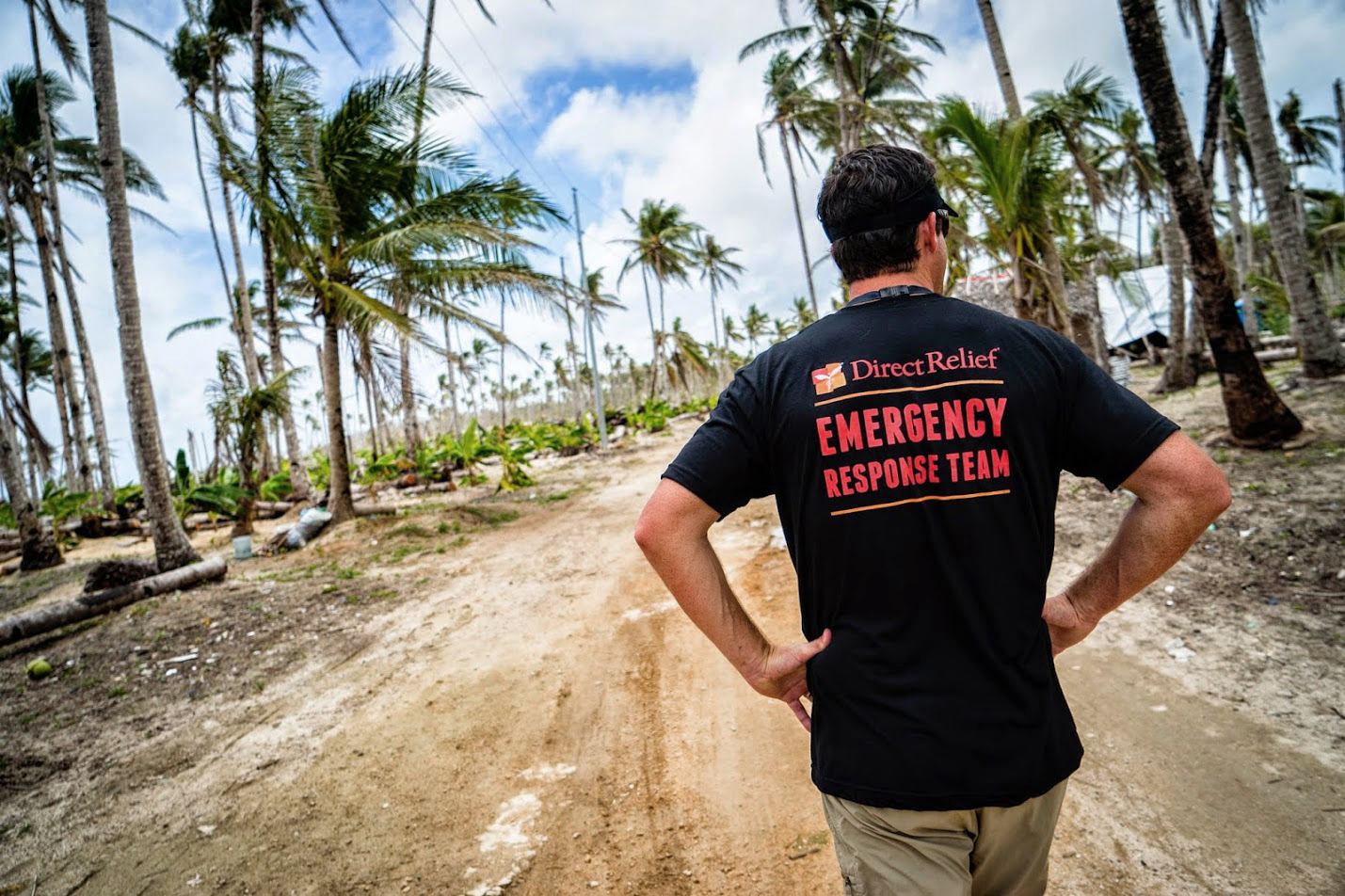 Responding to the Typhoon
The typhoon approached as residents of the Philippines were recovering from a 7.2 magnitude earthquake that killed nearly 200 people the previous month.
Many who had been forced to evacuate after the earthquake were still vulnerable at the time of the typhoon, living in temporary shelters.
After Typhoon Haiyan struck the Visayas region of the Philippines, Direct Relief coordinated the rapid relocation of more than 1.5 tons of emergency medicines and supplies that had been deployed during the organization's response to the earthquake.
Sending Critically Needed Medicines and Supplies
The organization collaborated with Asia America Initiative to coordinate delivery of this much-needed medical aid when it arrived in the capital city of Manila, as well as a subsequent $2.2 million airlift of supplies. Direct Relief quickly made its $65 million inventory available for the relief effort, extending an offer of assistance to the Philippines' Secretary of Health.
Within the first two weeks after the storm, $4 million worth of requested medicines and supplies had been delivered, with another 125-plus pallets, worth $5 million, en route via FedEx MD-11 cargo plane soon thereafter. Emergency cash grants totaling $150,000 were also quickly made to three Filipino partners, the Zuellig Family Foundation, Asia America Initiative, and the Philippine Disaster Resilience Foundation.
Direct Relief staff on the ground in the Philippines worked directly with senior Filipino officials such as the governor of Cebu, U.S. government officials, outside NGOs, and Filipino NGOs. IPI Foundation provided temporary warehouse space in Cebu. On November 23, 2013, Direct Relief made the largest emergency airlift in the organization's history to that point, delivering 50 tons of essential medications and supplies specifically requested by health officials and NGOs. This work was guided in consultation with organizations including the Ayala Foundation, the IPI Foundation, the Philippine Hotel Reservations Service, and the U.S. Philippines Society.
Direct Relief also worked with Team Rubicon, a disaster-response veteran service organization, to provide their search-and-rescue medical response team with portable kits containing products ideal for addressing the needs of displaced flood survivors. The organization helped equip additional teams of emergency responders from Access Aid International, Mammoth Medical Missions, and Reach Out WorldWide as they deployed to provide response efforts across 19 islands affected by the storm. Beneficiaries included Divine Word Hospital in Tacloban and multiple provincial hospitals, such as Eastern Visayas Regional Medical Center, also known as Leyte Provincial Hospital.
Ultimately, Direct Relief delivered medicine and medical supplies via air cargo, as well as carried by hand, to more than 100 healthcare provider partners in the region who were impacted by the storm. This included 302 tons of donated medical relief goods, with a wholesale value of more than $32.9 million — enough to provide aid to more than 500,000 people. More than 6,680 relief packs were distributed to families in need across provinces including Eastern Samar, Leyte, and Northern Cebu.
Birthing centers in affected areas received 20 Midwife Kits, filled with enough essential supplies to deliver 1,000 babies safely. Nonprofit organizations such as Indonesia-based Bumi Sehat, founded by midwife Robin Lim, were also able to use delivered supplies and Direct Relief Midwife Kits to provide services for new and expecting mothers and their children at a medical camp set up by Mercy in Action in Dulag, Leyte. In collaboration with the Integrated Midwives Association of the Philippines, Direct Relief placed kits at birthing centers throughout the Visayan Islands as well.
The shipments contained items such as wound dressings for trauma-related care, antibiotics for skin and respiratory infections, IV fluids, oral rehydration formula, pain medication, surgical instruments, hygiene kits, exam gloves, antifungal medicines, medication for chronic illnesses, and nutritional items for pregnant mothers and displaced children, among many other medical-relief goods. Volunteers spent that Thanksgiving morning packing kits at Direct Relief's warehouse, which were sent along with pictures and letters from younger volunteers. All deliveries were directly distributed to charitable hospitals hit by the storm's surge. Direct Relief subsequently continued to safely and efficiently provide requested medicines to those who needed them most.
Additionally, Direct Relief and Access Aid International provided medical care to more than 2,000 people in 16 remote barangays in Concepcion across 44 medical clinics. Direct Relief also funded 50 Barangay Health Workers from 11 barangays participating in Community-Integrated Management of Childhood Illness training. All 16 health stations in Concepcion were damaged in the typhoon; Direct Relief sponsored reconstruction of two priority health stations identified by Concepcion's mayor and municipal health officer. The stations received full roofing replacement, replacement windows, new ceiling panels, solar electricity supplies, safe drinking water, and medication and equipment to bring the clinics up to standards established by the Philippine Department of Health. The organizations also conducted microbiological water testing in conjunction with municipal health authorities.
Providing Emergency Cash Grants
Direct Relief provided $2.05 million in direct cash grants to 8 nonprofit organizations in the Philippines assisting people affected by the typhoon. Specific grants included the following.
•$50,000 to Access Aid International to rebuild health centers in the Concepcion Islands, provide primary care services to thousands of typhoon survivors, and provide training for 50 Barangay Health Workers in local villages
•$50,000 to Asia America Initiative to provide food and medical assistance to families not receiving care on Panay and Samar
•$70,000 to Gawad Kalinga to support the organization of 1 million volunteers in the Bayani Challenge to care for those in need through rebuilding homes, repairing schools, preparing health missions, planting trees, and educating children
•$235,000 to Health Futures Foundation to build three new Barangay Health stations in Samar and provide continuing education for providers and psychosocial support for survivors
•$60,000 to IPI Foundation to purchase and equip a mobile medical van for IPI to provide dental and diabetes care to barangays around the affected area for 3 years
•$50,000 to Mercy in Action/Yayasan Bumi Sehat to build a birthing center in Dulag, Leyte, and provide free maternal and child health care for affected families
•$50,000 to Philippine Disaster Recovery Foundation to provide relief packs to families in need
•$50,000 to Zeullig Family Foundation to help distribute rice and tents, as well as restore communications in the immediate aftermath of the typhoon
Utilizing Technology to Ensure Effectiveness
As damage assessments began in the Philippines, Direct Relief monitored its partners in the storm's projected track using Esri mapping technology. The organization stayed in close contact with its network in Vietnam, Laos, and Cambodia, where the storm was also predicted to make landfall.
Teams from Direct Relief's partner organizations coordinated to conduct health and structural needs assessments, syndromic surveillance for public health, and coordination of volunteer efforts. They used GPS-enabled satellite communications devices (inReach SE from DeLorme, now part of Garmin) provided by Direct Relief. These devices could send and receive text messages anywhere in the world, regardless of cell phone coverage, which was crucial due to significant loss of internet connectivity in the Philippines. More than 130 of the devices were shipped to partners such as the Philippine Red Cross, Save the Children, Team Rubicon, and Access Aid International during Direct Relief's Philippines response.
This analysis included endeavors such as determining the operational status of Carigara District Hospital northwest of Tacloban, which included close proximity aerial imaging with a Huginn X1 civil drone. This provided enough information to allow Team Rubicon to set up a medical relief station there. The drone, manufactured by Sky Watch and distributed by Danoffice IT, was a ruggedized quadcopter adapted for search-and-rescue support, with high-definition digital cameras and thermal imaging. Danoffice IT contributed the technology and manpower to NGOs on the front lines of the typhoon response.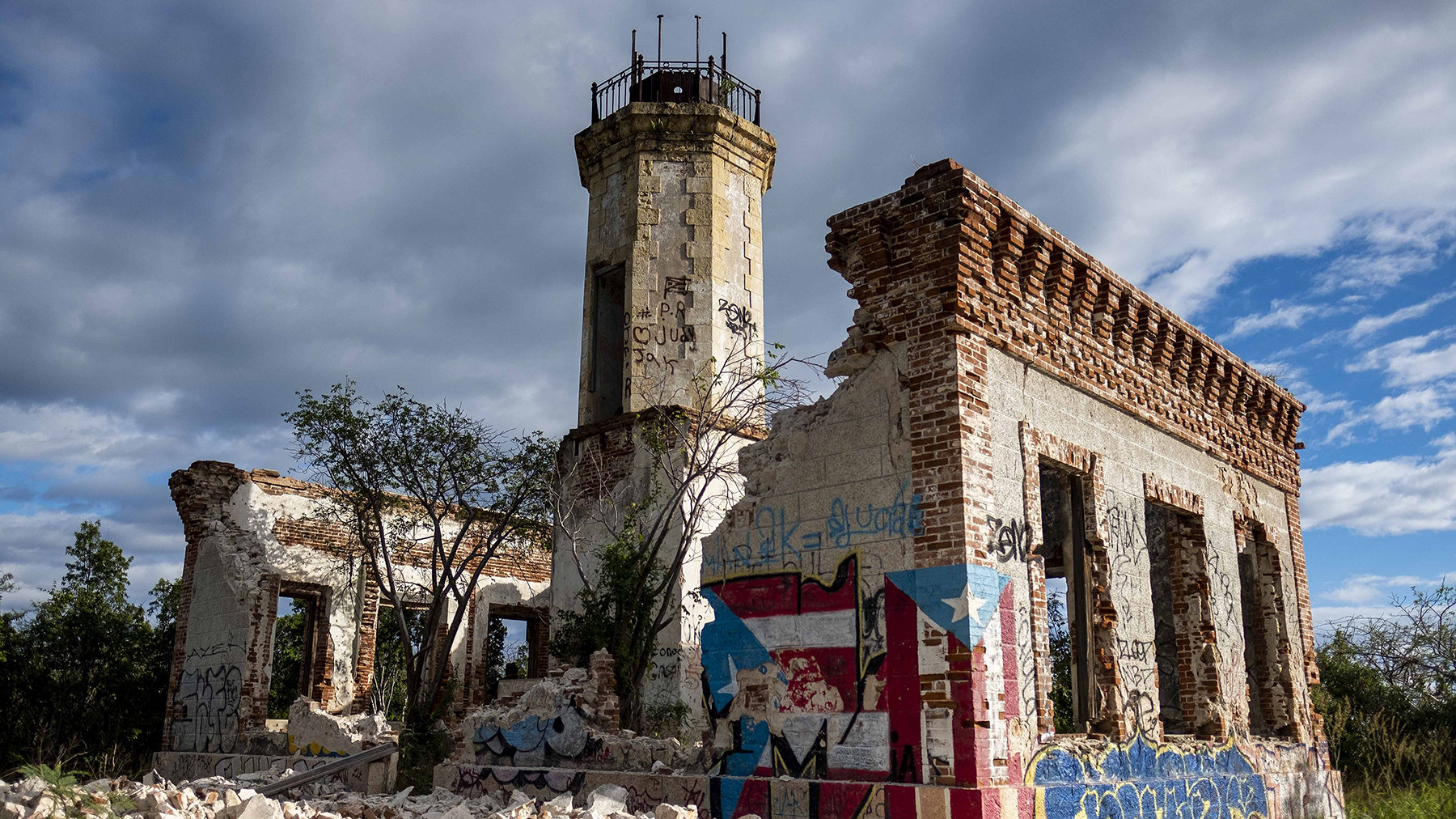 Direct Relief is mobilizing support for health centers and clinics in across Puerto Rico.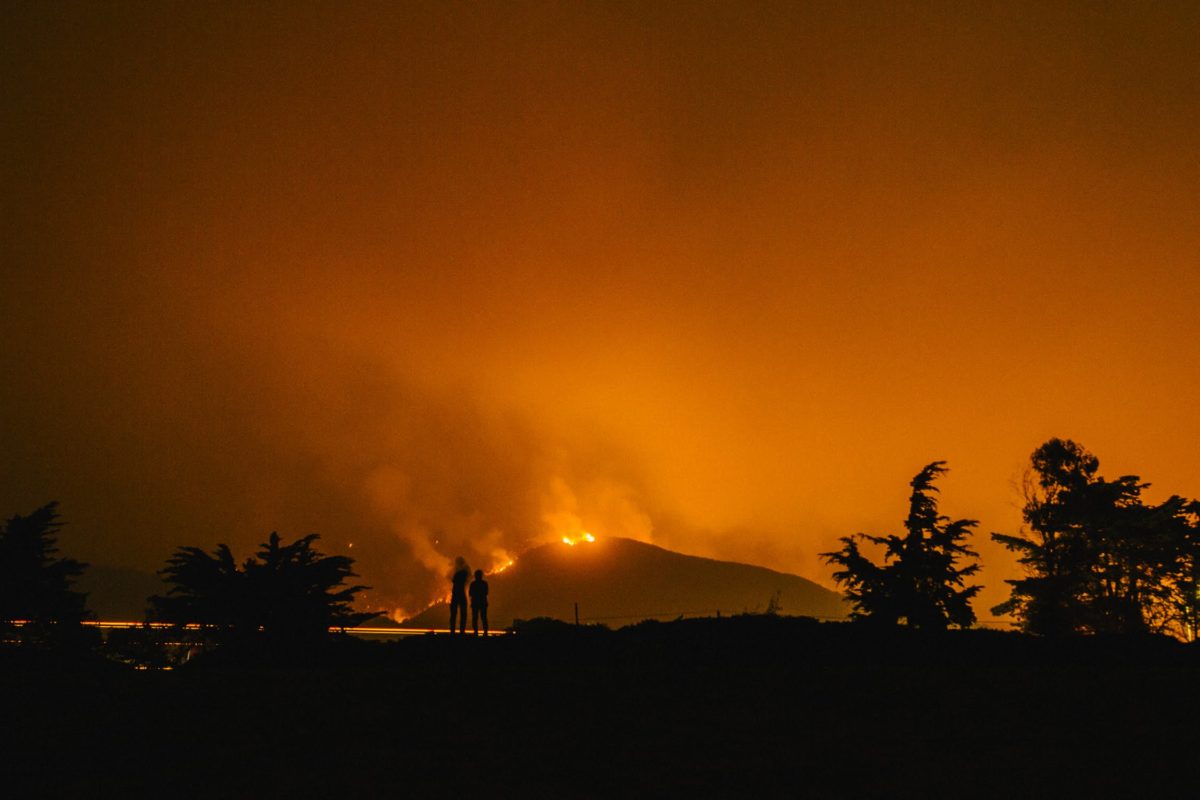 Direct Relief is responding to a series of major fires around the world.
Get Involved
Three Ways to Make a Difference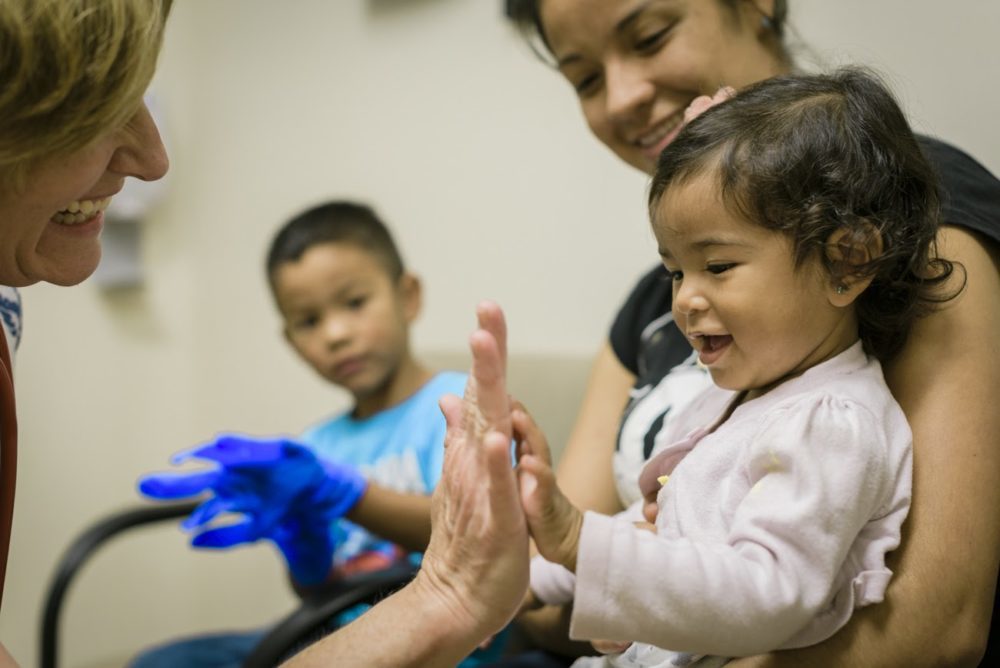 Invest in a healthier world.
Donate Monthly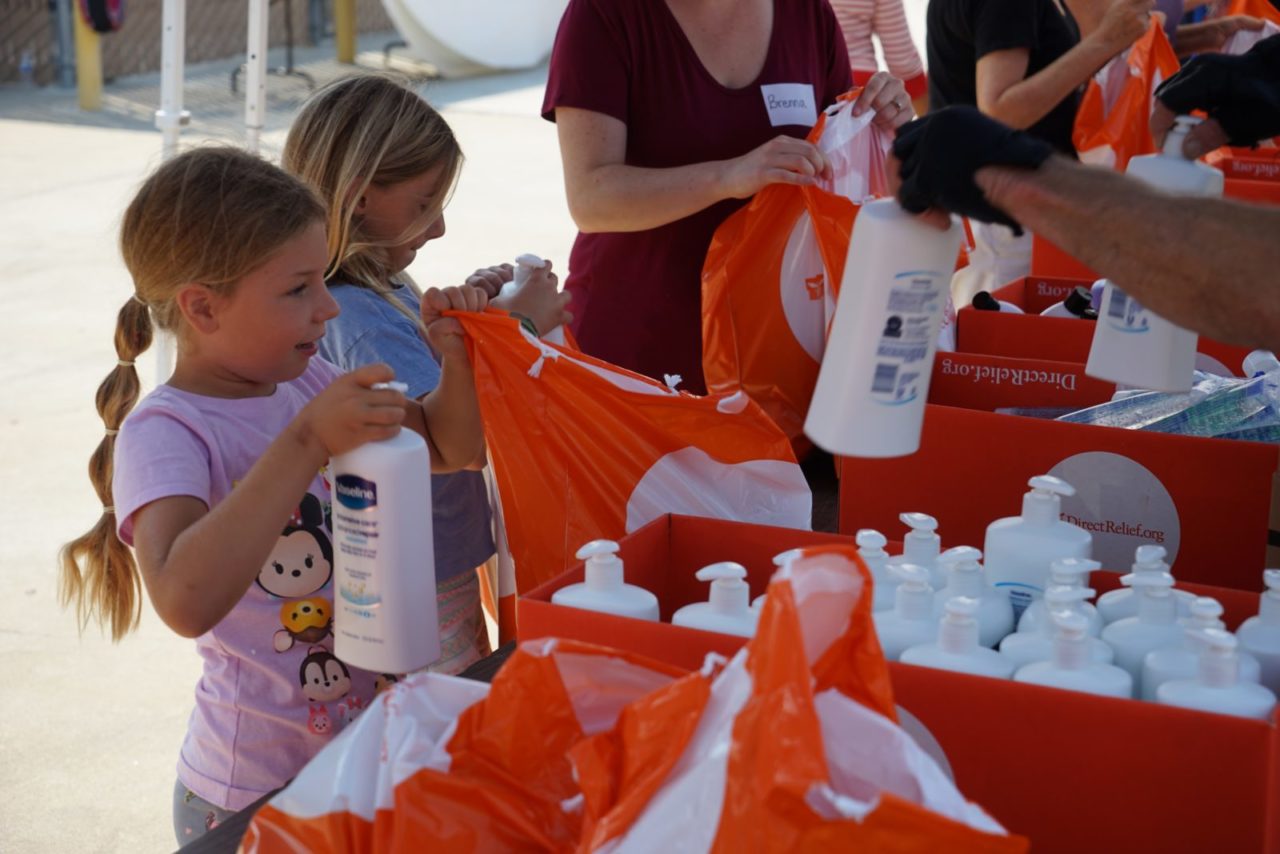 Rally your community to help others.
Fundraise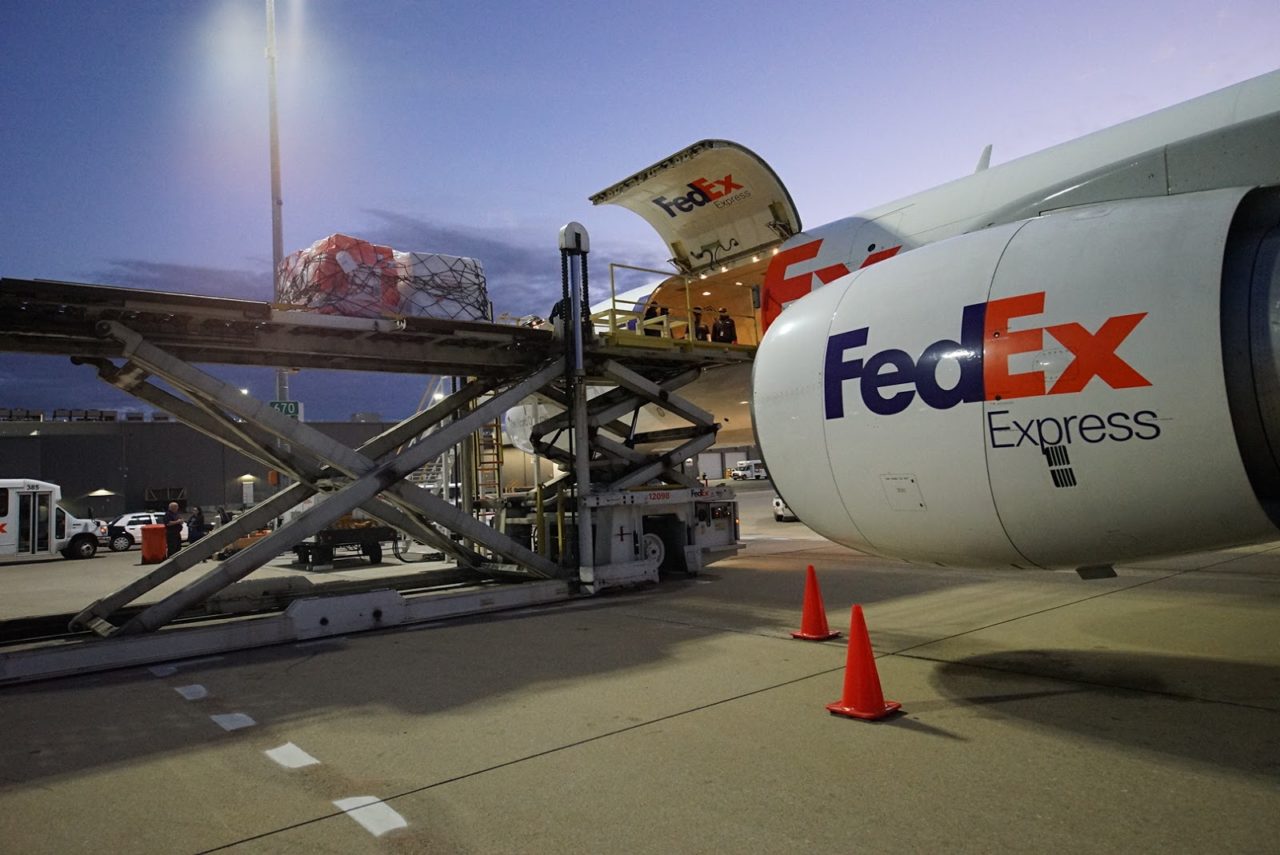 Put your business to work for humanity
Become a Strategic Partner