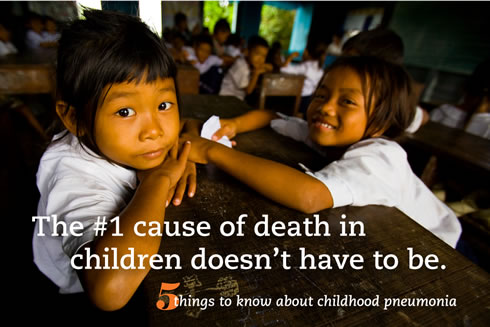 As part of an ongoing commitment to
Maternal and Child Health
, Direct Relief is seeking to reduce the burden of childhood pneumonia in developing countries. Pneumonia in children under 5 years is considered one of the world's most solvable health problems.
5 Things to Know About Childhood Pneumonia
What it is. Childhood pneumonia is an infection of the lungs, often caused by common viruses.
Why it matters. Pneumonia is more deadly than AIDS, malaria, and measles combined.
Who it's affecting. Pneumonia is the leading cause of death in children under the age of five, killing an estimated 1.6 million children worldwide each year. The majority of children who die from pneumonia are in developing countries where access to care is limited.
What can be done. Pneumonia is treatable with low-cost, simple health interventions.
Direct Relief's plan. Direct Relief is committed to helping kids with pneumonia receive care. By working with healthcare providers in developing countries, Direct Relief will broaden access to resources critical to treating childhood pneumonia in the most vulnerable communities around the world.
An Innovative Approach
People living in rural areas of developing countries often lack access to health services due to lack of facilities, medical professionals, transportation, and financial resources. Healthcare providers serving rural areas are removing some of these barriers by training and employing Frontline Health Workers (or Community Health Workers) to deploy into the community, provide basic health services, and look for signs of medical need to refer back to a hospital or clinic. Studies have specifically indicated that increased involvement of Frontline Health Workers can successfully reduce child mortality by improving case management of childhood illnesses, including pneumonia.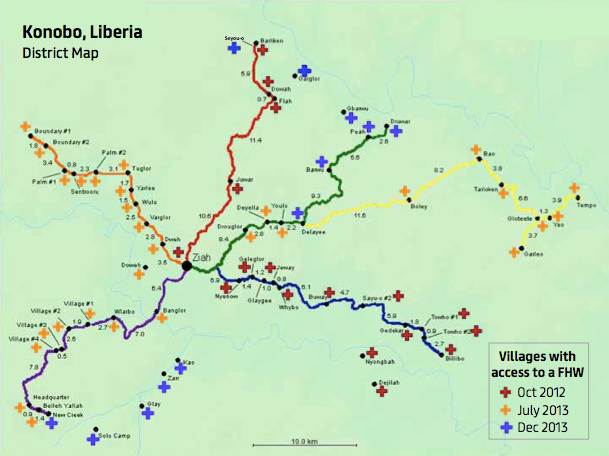 Direct Relief initiatives begin with a baseline survey of the area to estimate the prevalence of children with pneumonia in children under five, identify barriers to care, and estimate the proportion of children that do not receive treatment. Frontline Health Workers use Global Positioning System (GPS) technology to track location data for survey and treatment results data.
As pneumonia is exacerbated by other serious illnesses that affect children in resource-poor environments, an integrated approach to care is critical. So, in addition to extensive training on pneumonia prevention, diagnosis, and treatment, the FHWs receive integrated Community Case Management (iCCM) training. Promoted by WHO and UNICEF as an equity-focused strategy to improve access to essential medical treatment services, iCCM covers the prevention and care of a number of life-threatening conditions. In addition to pneumonia, these include malnutrition, diarrhea, and malaria.
Partnerships
In 2012, Direct Relief teamed up with Last Mile Health to launch a Childhood Pneumonia Program in Liberia. The country is estimated to have 470,000 cases of untreated childhood pneumonia each year. Last Mile Health trains, employs, and supports over 45 Frontline Health Workers in the more than 41 villages in Konobo District, Grand Gedeh County, Liberia, to detect children with respiratory infections, provide home-based treatment, refer to health facilities for advanced care, and ensure treatment success. As of Spring 2014, Last Mile Health was providing care to approximately 15,139 people.
Before the program was established, data from the Konobo Health Center (KHC) revealed that an estimated 80% of children in the district suffering from pneumonia went without care. Working to address this gap by delivering care directly to the homes of children with pneumonia has led to dramatically increased treatment numbers and a tripling of access to care.
Last Mile Health plans to replicate their model for rural health care across all ten health districts in southeastern Liberia by 2017.