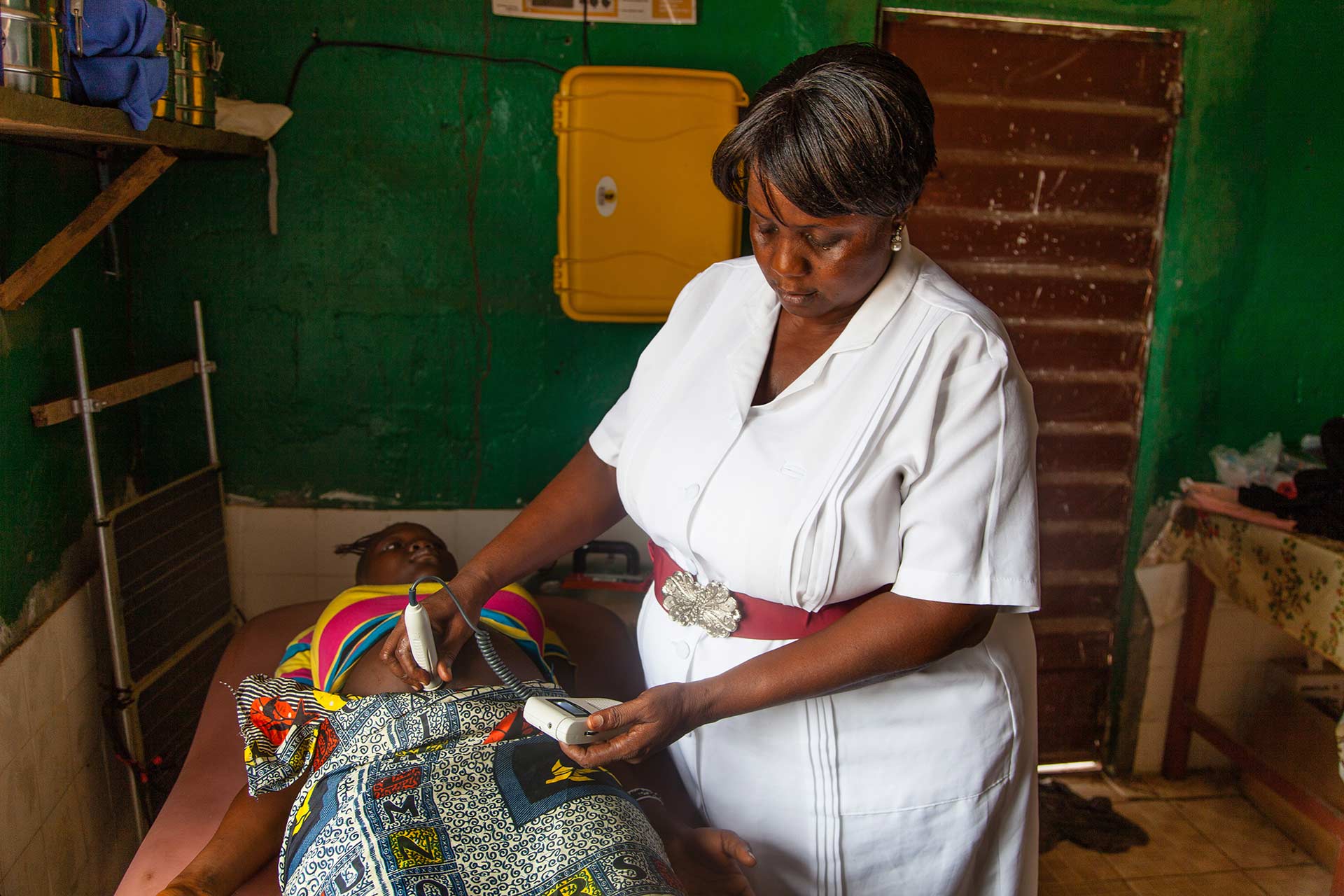 Every day, almost 800 women die in pregnancy or childbirth. Almost all of these women—99 percent—live and die in developing countries. Having skilled health care during pregnancy and childbirth is one of the most important interventions to reduce the number of women and babies who die or are injured, yet in developing countries only 65 percent of mothers give birth with a skilled provider.  In many of the least developed countries, this number drops to only 20 percent of women.
Midwives are on the frontlines of providing essential care to mothers and newborns. However, the global shortage of roughly 334,000 professional midwives according to the World Health Organization (2005) means that many women and babies die from complications that could have been prevented by a health worker with the right training, equipment and support. The State of the World's Midwifery Report (2011) found that 3.6 million lives could be saved each year by doubling the number of well-trained and supported midwives providing care in the 58 countries where most maternal and newborn deaths occur.
Direct Relief supports midwife-training institutions and health facilities in countries with some of the highest maternal and infant mortality rates in the world. Direct Relief provides trained midwives with the essential equipment that they need to deliver skilled care to ensure the lives of mothers and infants during pregnancy and childbirth. Without access to critical supplies and equipment, midwives are not able to fully implement their life-saving skills.
Program Highlights
Sierra Leone: In April 2013, 66 proud midwives graduated from the School of Midwifery Makeni, Sierra Leone. Direct Relief was there to present each graduate a Midwife Kit to be used in the rural health center where she will work to save the lives of mothers and infants Read more about the celebration here. Watch a short video to hear directly from the proud midwives of Sierra Leone.
Somaliland: Edna Adan Maternity Hospital is a beacon of hope in a region with some of the highest maternal and infant mortality rates in the world. Direct Relief is ensuring that all the Community Midwives who are trained at the Edna Adan Hospital are well equipped once they return to their communities to provide life-saving maternal and child health services. Read more from a recent visit to the field.
Nepal: Direct Relief is working with One Heart World-Wide to promote safe delivery services in some of the most remote regions of Nepal. In March 2013, Direct Relief announced its continued support to train and equip skilled birth attendants and renovate two birthing centers in Western Nepal. Read more here.