In Brief
Ebola is an infectious and often fatal disease that results in fever and severe internal bleeding.
---
Medical providers responding to the crisis requested personal protective equipment to protect themselves and prevent spread of the disease.
---
Shipments at the height of the crisis included a Direct Relief–chartered Boeing 747 carrying 100 tons of emergency medical supplies to affected countries.
Equipping First Responders in West Africa
When the deadly Ebola virus outbreak erupted in West Africa in early 2014, Direct Relief responded as expansively as possible, arranging rapid emergency shipments of medication and supplies. The organization ultimately arranged more than 80 emergency shipments — totaling approximately $40 million in medical aid and 476 tons of essential medical medical supplies and protective equipment for health workers — to more than 1,000 hospitals and clinics throughout Liberia, Guinea, and Sierra Leone.
What supplies were needed and how did donations help during the crisis?
Personal protective equipment was needed to help protect healthcare providers as they delivered treatment. In addition to other critical supplies, donations helped make possible provision of some of these frequently requested items.
The three countries served were the site of more than 70 percent of Ebola cases in the region, and Direct Relief's shipments of personal protective equipment were crucial to relief efforts there. The Ebola virus was spreading even to healthcare workers through infected bodily fluids, hindering treatment efforts. "There is a critical shortage of supplies and health workers are threatening to strike if materials are not available," said Dr. John Ly, medical director for Liberia-based Last Mile Health, in August, 2014.
Shipments at the height of the crisis included a Direct Relief–chartered Boeing 747 carrying 100 tons of emergency medical supplies to affected countries, which departed New York's John F. Kennedy International Airport on September 20, 2014. That shipment, the eleventh from Direct Relief to Ebola-hit regions, contained 9.8 million defined daily doses of medications, enough pre-mixed oral rehydration solution to supply two Ebola wards for one year, 170,000 coverall gowns, 120,000 masks, and 2.8 million gloves to meet the annual needs of approximately 280 health workers. A twelfth shipment, arriving at the end of September in Liberia, also included birthing beds, gurneys, stools, walkers, IV stands, wheelchairs, exam lights, and prescription medications to help treat ongoing and chronic conditions that persisted amid the Ebola outbreak.
Direct Relief's Partners in Ebola Response
In addition to local health facilities such as Wellbody Alliance and Last Mile Health, Direct Relief coordinated with the World Health Organization's Public Health Emergency Operations Centre Network, the Liberian National Task Force on Ebola, the U.S. Centers for Disease Control and Prevention, and the United Nations Office for the Coordination of Humanitarian Affairs.
Direct Relief's first shipments went to partner organizations in Sierra Leone (Wellbody Alliance) and Liberia (Last Mile Health and the Ministry of Health) in July 2014. Another initial shipment went to partner Dr. John Fankhauser at ELWA Hospital in Monrovia, Liberia. Later that July, one of Fankhauser's colleagues, Dr. Kent Brantly, contracted the disease and became the first American to return to the U.S. to be treated. His plight highlighted the urgency of procuring protective equipment and supplies.
Efforts were subsequently coordinated in Liberia through Africare, Clinton Health Access Initiative, and the National Drug Service, in Guinea through the Ministry of Health and Public Hygiene, and in Sierra Leone through Partners In Health, Medical Research Centre, and the Ministry of Health and Sanitation.
Raising Awareness and Funds
In response to the wave of contributions received for Ebola response, Direct Relief formulated and published a policy on Ebola donations that built upon the organization's existing best practices from prior relief efforts. These practices regarding donor-designated contributions were established during prior emergency responses. When it came to donations earmarked for Ebola, the policy established was a simple one: Direct Relief pledged to use all contributions designated for "Ebola relief" directly for relief and recovery efforts related to the Ebola crisis.
The organization worked with groups and foundations both large and small to support its work addressing the outbreak.
In October 2014, the Paul G. Allen Family Foundation granted Direct Relief $1 million to scale up the organization's Ebola-virus relief efforts. From the early days of the Ebola outbreak, Allen and the foundation had worked with partners to find, fund, and coordinate strategic, quick-to-deploy solutions addressing the most critical needs.
"The effects of Ebola extend well beyond those infected," said Allen at the time. "The side effect is depriving people of basic human needs. These grants will enable the people of West Africa to quickly receive essential care and supplies they need to get through this crisis."
Allen's contributions allowed Direct Relief to immediately prioritize restocking and reopening 100 health centers staffed by 1,500 health workers; providing 267 midwife kits to Liberia and Sierra Leone, enough for 13,350 safe deliveries; and equip 47 Ebola treatment facilities in those countries. Additionally, in December 2014, Allen's contributions enabled Direct Relief to deliver two 10-bed medical tents to Sierra Leone for the treatment of local health workers who contract Ebola fighting the outbreak, including a lighting system, air conditioning, privacy screens, air-filtration systems, and portable beds.
Some non-conventional partners also assisted Direct Relief in raising awareness about and funds for Ebola virus relief.
In September 2014, for instance, after visiting the organization's warehouse, Depeche Mode's Martin Gore committed to matching up to $50,000 in donations for Ebola relief.
"Right now we are witnessing a human catastrophe in West Africa with the Ebola crisis," he said in a video released to support the response efforts. "Please join me in supporting Direct Relief."
Subsequently, in November 2014, video-game distribution company Humble Bundle partnered with developers in a 96-hour marathon to create a bundle of games. People were asked to donate an amount of their choice in exchange for all of the games created during the event. All proceeds from sales of the resulting Games Against Ebola bundle went to support Direct Relief's work as well.
The generous developers who got involved included Grapefrukt, Ludocity, Glitchnap, SLMN, Coffee Stain, and developers from Mojang such as TheMogMiner and Kris Jelbring.
On the final day of the Clinton Global Initiative Annual Meeting in September 2014, Direct Relief and several close partners were recognized by Bill and Chelsea Clinton for their commitment to stopping Ebola.
Direct Relief and its partner organizations made three CGI Commitments to address the epidemic: protecting medical professionals with personal protective equipment and medical supplies; building lasting health infrastructure by scaling up rural Ebola response and rebuilding local health systems; and arranging logistics and resource replenishment, in partnership with Airlink, to ensure areas affected had the necessary resources for treatment and recovery.
By February 2015, these efforts turned to support for local health clinics in the wake of the epidemic. Dozens of primary care facilities had shuttered during the crisis, leaving malaria and other conditions untreated and vaccination programs suspended. With an ensuing measles outbreak, an uptick in pregnancy-related complications as more women gave birth at home, and conditions like HIV going undiagnosed, that month's shipments of 100 health facility supply modules were key to re-establishing local health systems.
Each module contained 36 essential supplies needed to operate a functional medical clinic for 2 months, including surgical gowns, gloves, masks, lanterns, medical disposal bins, and non-contact thermometers. These supplies were donated, in part, by the city of Yokohama, Japan; 3M; BD; the California Nurses Foundation; and One Million Lights. Additional supplies were purchased through a grant from the Paul G. Allen Family Foundation.
Partnership Spotlight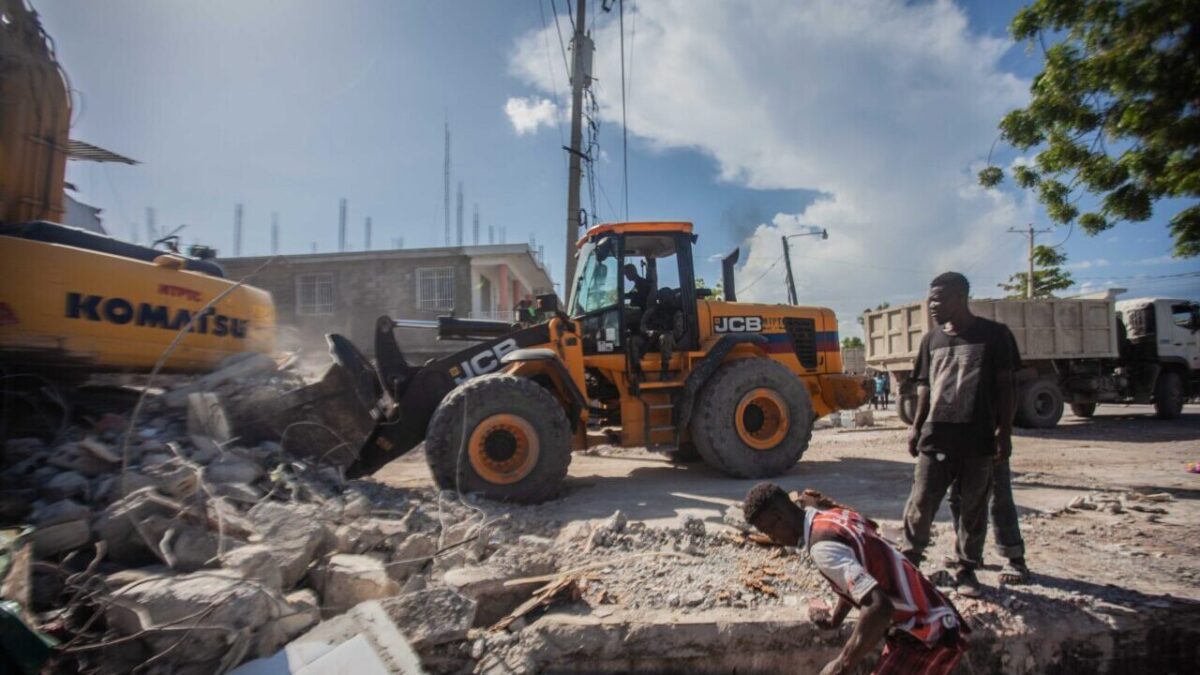 A deadly 7.2 earthquake hit 7.5 miles northeast of Saint-Louis-du-Sud, Haiti, on Aug. 14, 2021.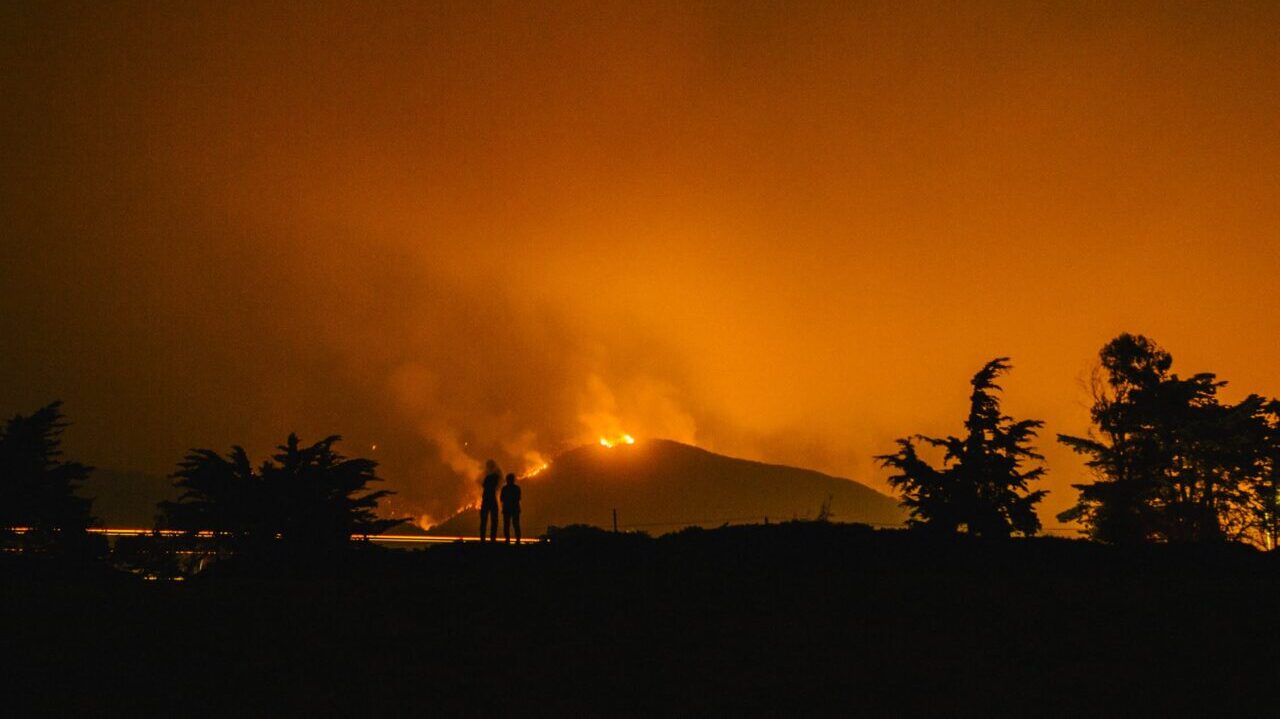 Direct Relief is responding after a series of major fires erupted around the U.S. and globally.
Get Involved
Ways to Make a Difference