In response to the world's deadliest Ebola epidemic to date, Direct Relief has already mobilized resources on the ground in affected areas and continues working to ensure medical responders on the frontlines of the outbreak have the medicines and supplies they need to contain the epidemic, most importantly personal protective equipment.
The Direct Relief shipment is absolutely critical, as we are almost out of our existing stock of gloves and gowns."

Raphael Frankfurter, Executive Director, Wellbody Alliance
So far, ten emergency shipments valued at more than $862,000 total have been sent to ELWA Hospital, Last Mile Health and Africare in Liberia as well as Medical Research Centre and Wellbody Alliance in Sierra Leone, which will share donated supplies with Koidu Government Hospital, Kenema Hospital, and some remote public clinics on the border with Kailahun, Kenema, and Guinea.
Additional shipments of essential supplies are currently being prepared for other partners in West Africa that are responding to the outbreak.
Read the blog for the latest updates on the response and see the article on the Huffington Post for more information.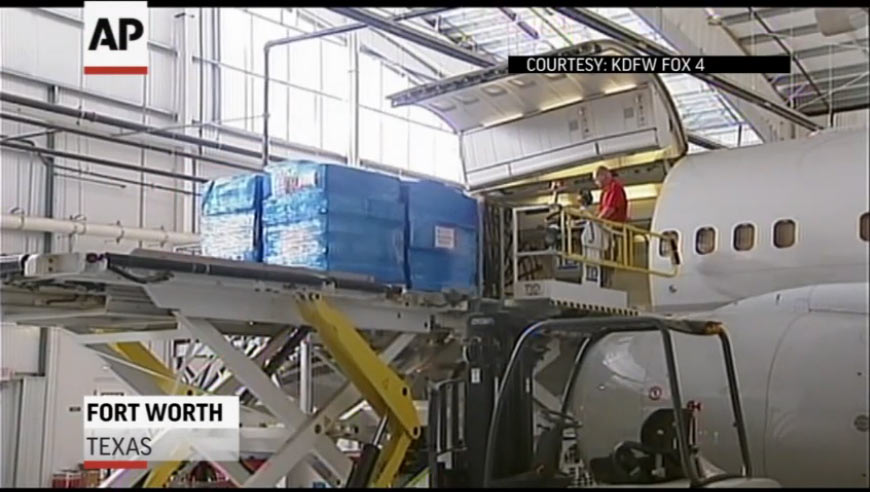 "Unfortunately, we are definitely not at the peak. It's going to get worse before it gets better… The real question is how much worse will it get?"

Dr. Tom Frieden, Director of the CDC
What is Ebola?
Ebola is an infectious and often fatal disease that results in fever and severe internal bleeding. There are no medications effective in curing the virus, but supportive hospital care can significantly increase survival. Ebola is highly contagious through infected bodily fluids like sweat, blood, and saliva and remains infectious even after the victim has died.
What is needed and how can I help?
In additional to other critical supplies, here's a list of some of the most requested items and their approximate value.
| | |
| --- | --- |
| $4 | Bag of basic IV saline |
| $6 | Pack of 50 exam gloves |
| $10 | Isolation gown |
| $20 | Box of sterile syringes & needles |
| $25 | Pair of rubber boots |
| $60 | Case of face masks |
| $0.70/each | Protective shoe covers |
Corporate Supporters:
A big thank you to our generous corporate supporters who are helping enable this response.
3M
Abbott and Abbott Fund
AbbVie Foundation
Actavis Pharma, Inc.
Airlink
Allergan, Inc.
Ansell Healthcare
ATX Air Services, LLC
Basic Medical
Baxter International, Inc.
BD
Calmoseptine, Inc.
Chattem, Inc.
Cera Products, Inc.
Covidien
FedEx
Globus Relief Fund

Henry Schein, Inc.
Hospira, Inc.
Kimberly-Clark
McKesson Medical-Surgical
McNeil Consumer Healthcare
Merck & Co., Inc.
Midmark Corporation
Mylan Laboratories Inc.
Nephron Pharmaceuticals
Omron Healthcare, Inc.
PCI Global
Pfizer
Prestige Brands
Pro2 Solutions, Inc.
Sappo Hill Soapworks
Sunrise Pharmaceutical, Inc.
Teva Pharmaceuticals