Ebola Virus Disease Response
When the deadly Ebola virus outbreak erupted in West Africa in early 2014, Direct Relief responded with emergency shipments of medication and supplies. Clinics and hospitals in the region were rapidly running through basic antibiotics and personal protective equipment such as exam and surgical gloves, disposable gowns, and masks. With no medications yet effective in curing the virus, and the World Health Organization reporting case fatality rates of up to 90 percent in some outbreaks and a rapidly climbing death toll, protective equipment was central to helping prevent the spread of the highly contagious disease to health workers on the front lines.
Organizations on the ground in West Africa were facing shortages of crucial supplies while fighting a virus that spreads through infected bodily fluids such as sweat, blood, and saliva. As Raphael Frankfurter, executive director of Wellbody Alliance, noted in August 2014, "The Direct Relief shipment is absolutely critical, as we are almost out of our existing stock of gloves and gowns." That month, 22 leading medical companies committed resources to fight Ebola, facilitating a series of emergency shipments with logistical support from FedEx.
"The unprecedented scale of the outbreak has overstretched local and even international public-health institutions, so the mobilization of private resources, including from companies who make essential products or just want to help, can play a defining role in the collective effort to stem the outbreak," said Thomas Tighe, president and CEO of Direct Relief. "We are deeply thankful so many are stepping up to help in so many ways."
Building Upon Past Work
In response to a wave of contributions for Ebola response, Direct Relief built upon and clarified its policies regarding donor-designated contributions, established during prior emergency responses to Typhoon Haiyan in 2013, Hurricane Sandy in 2012, the Japan earthquake and tsunami in 2011, and the Haiti earthquake in 2010. The policy established was a simple one: Direct Relief pledged to use all contributions designated for "Ebola relief" directly for relief and recovery efforts related to the Ebola crisis.
The organization's response was also strengthened by its ability to leverage relationships established during those previous relief efforts, such as with the Japan NGO Center for International Cooperation. JANIC's coordination efforts in Japan's Tōhoku region offered a ready source of personal protective equipment, for instance, which local governments had acquired stores of in 2009 during avian flu outbreaks. The City of Yokohama, Japan, donated 60,000 full sets of basic protective gear (including gloves, gowns, goggles, face shields, shoe covers, and masks) to Direct Relief for Ebola protection.
Ultimately, Direct Relief sent more than 80 emergency shipments, or approximately $40 million in medical aid, to more than a thousand hospitals and clinics throughout the three countries.
Making Connections for Broad Impact
The practices and partnerships established during the organization's Ebola response would have wide-reaching effects and bolster the ability to respond to future epidemics. Direct Relief established logistical and support networks connecting West Africa to partners across the world during this crisis, including effective distribution channels to get supplies to clinics, health facilities, and hospitals in regions heavily affected by the outbreak. The organization and its partners secured additional supplies in other locations as precautionary and emergency preparedness measures.
Direct Relief continued to receive urgent requests from local health facilities for essential medicines to address treatable non–Ebola illnesses that some worried had the potential to cause more deaths than Ebola itself. In September 2014, Direct Relief and its partners announced the launch of a coalition to scale up rural Ebola response efforts and rebuild primary health systems in two of the most-affected countries, Liberia and Sierra Leone. Partner organization Airlink and nine contributing organizations, including two airlines and the American Logistics Aid Network, committed to transporting up to 500 tons of material aid cargo to Western Africa through the end of 2014.
During this time, Direct Relief also partnered with Esri, the development firm behind ArcGIS, to create a map tracking the availability of community health workers in sub-Saharan Africa. This effort supported the work of the 1 Million Community Health Workers Campaign—itself a collaboration between the United Nations and The Earth Institute at Columbia University—with the goal of expanding community health-worker programs across the region. The program works with the 35 countries there that fall within the World Bank's classification of low- to middle-income nations.
Bolstering community health workers and establishing beneficial relationships between organizations to provide much-needed supplies is key to Direct Relief's approach. This is especially important as areas move from immediate relief efforts to recovery.
Preparing for Future Outbreaks
Back in the Americas, as Direct Relief sent its 19th emergency shipment of Ebola supplies to the Ministry of Health in Guinea in October 2014, the organization also engaged with U.S. safety-net clinics to determine inventory levels and potential need for personal protective gear in the event of an outbreak of Ebola or any similar virus. Direct Relief issued a survey to its national partner network of more than 3,000 nonprofit health facilities in all 50 states. The National Association of Community Health Centers and the National Association of Free and Charitable Clinics shared the survey with their members.
A majority of the 40,000-plus respondents reported a surplus of nitrile gloves and hand sanitizer, but no extra supplies of personal protective equipment such as waterproof shoe covers and gowns, face shields, or N95 face respirators. At least a third of respondents wanted (and in many cases requested) more information, and about a third indicated a need for both more equipment and more information to fight outbreaks.
"Safety-net health facilities care for an estimated 23 million people in the U.S.—many of whom are among the nation's most vulnerable," said Damon Taugher, director of U.S. programs for Direct Relief. "Whether it's a hurricane, an outbreak of influenza, or fear of Ebola, local health centers and clinics are turned to by their communities in times of emergency. Their role in managing Ebola in the U.S. cannot be overlooked."
In March 2015, a team from Direct Relief also traveled through West Africa to follow up and gain a better understanding of the needs of healthcare partners. This helped the organization formulate long-term strategies for strengthening systems devastated by the Ebola outbreak.
Zika Virus Response
The relationships Direct Relief fostered and the information gathered during the Ebola virus emergency response in 2014 and 2015 also put the organization in a good position to respond quickly when Zika virus began to spread throughout the Americas in early 2015. Direct Relief was able to reach out to the organization's partner network in affected areas to offer resources such as pain medication, insect repellent, and contraceptives.
As with Ebola virus at the time, no vaccine existed for Zika virus. The response to the outbreak involved public-health efforts, including vector control of mosquitoes, public awareness, staff training, and treatment protocol development. As Zika virus rapidly spread across Brazil and 13 other countries throughout the Americas, the World Health Organization deemed the region-wide pandemic an international health emergency. In 2016, Direct Relief established a Zika fund and worked closely with health officials and facilities in 14 affected countries to fulfill requests for supplies.
Bringing the Approach Home
In addressing the Ebola-virus outbreak, Direct Relief had begun prepackaging batches of supplies earmarked for specific facilities. This ensured efficient in-country receiving and immediate delivery, removed bottlenecks, and enabled more rapid and direct transportation of materials to the centers caring for patients.
Once areas moved from immediate relief efforts toward recovery work, the organization also created prepackaged modules to restock clinics for ongoing needs. Each module contained 36 of the essential supplies needed to operate a functional medical clinic for two months, including surgical gowns, gloves, masks, lanterns, medical-disposal bins, and noncontact thermometers. The modules were developed with the Centers for Disease Control and Prevention, Liberia's Ministry of Health, and Last Mile Health.
This approach would inform Direct Relief's Zika virus response. Zika soon became a rapidly growing epidemic threat, with a high number of cases and novel locations of the outbreak. The World Health Organization deemed it an international health emergency.
Combining Efforts
Putting the right supplies together with the right staff made a difference in partners' ability to deal with the fast-moving virus—and again move from relief to recovery. When a 7.8-magnitude earthquake struck Ecuador in April 2016, Direct Relief immediately contacted Ecuador's Ministry of Public Health and the Ecuadorian Ministry of Foreign Relations to offer assistance. The event married the organization's approaches to earthquake response and outbreak response, as displaced populations faced increased exposure to Zika virus. Direct Relief was able to include Zika prevention items such as insect repellent and contraceptives among its emergency medical supplies.
By November 2016, the WHO had declared an end to the global health emergency, but the virus remains endemic to countries where vectors are present. As with other mosquito-borne diseases, this ongoing threat will continue to present challenges to local health practitioners.
Giving is Good Medicine
You don't have to donate. That's why it's so extraordinary if you do.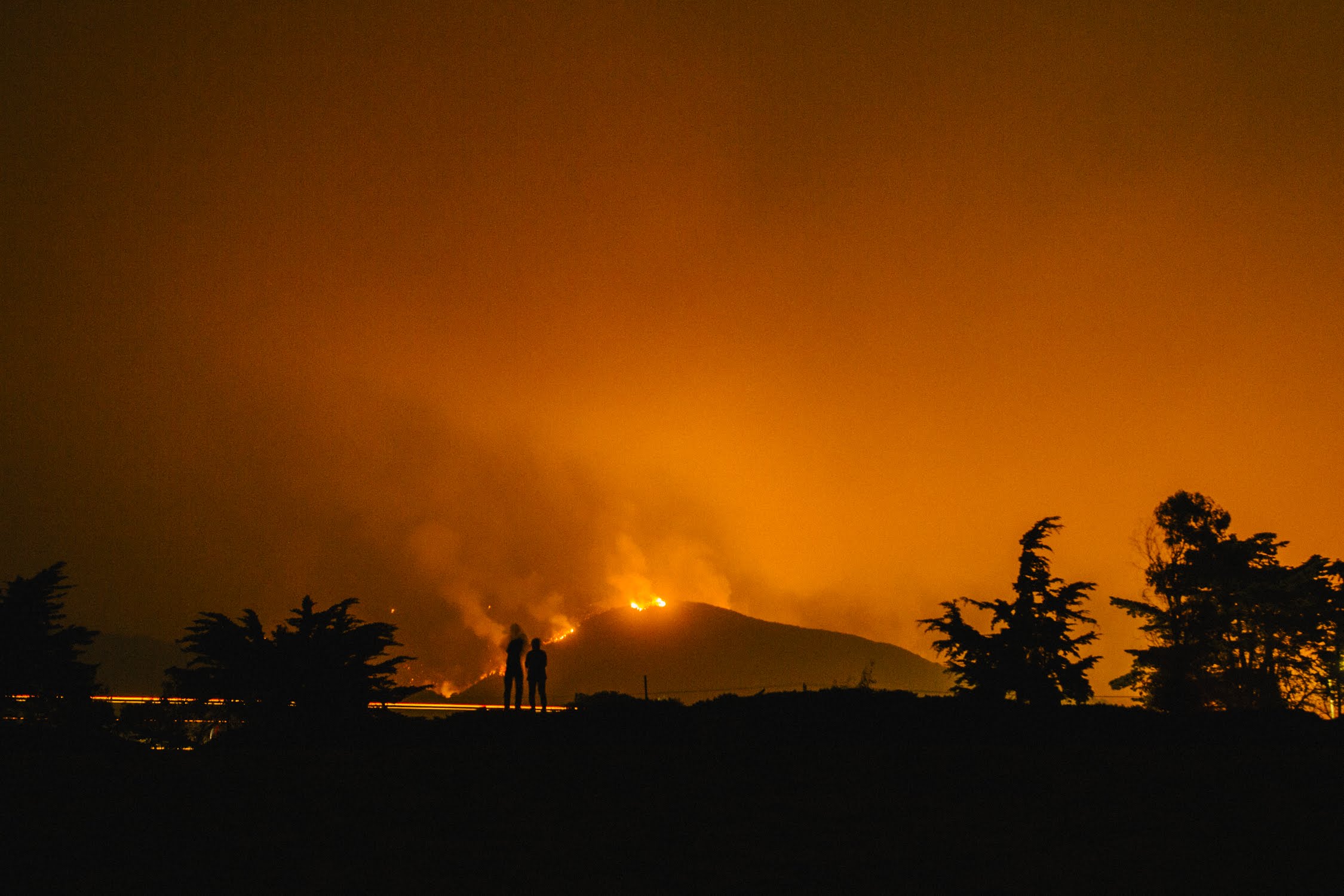 Direct Relief is responding to a series of major fires across California.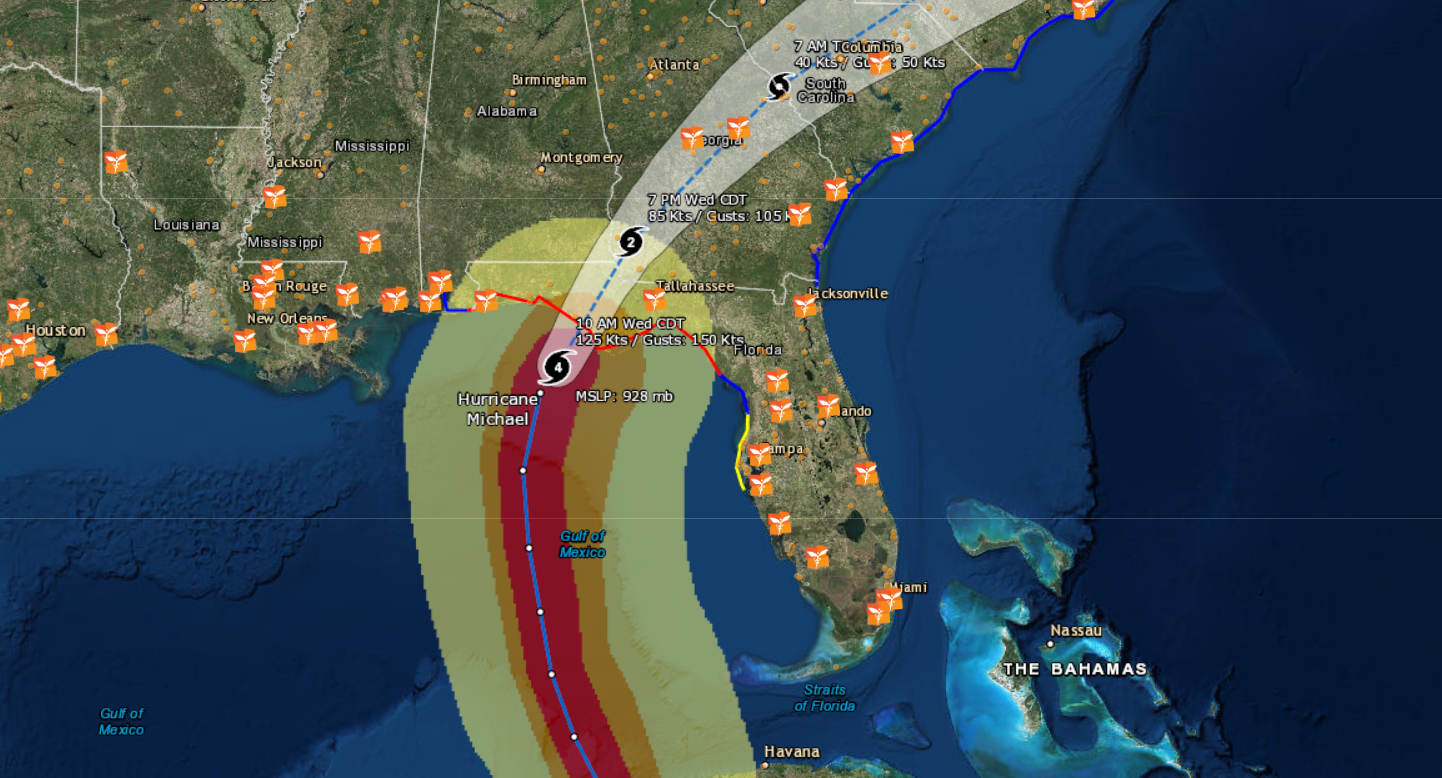 Direct Relief is mobilizing support for health centers and clinics in hurricane-affected communities.