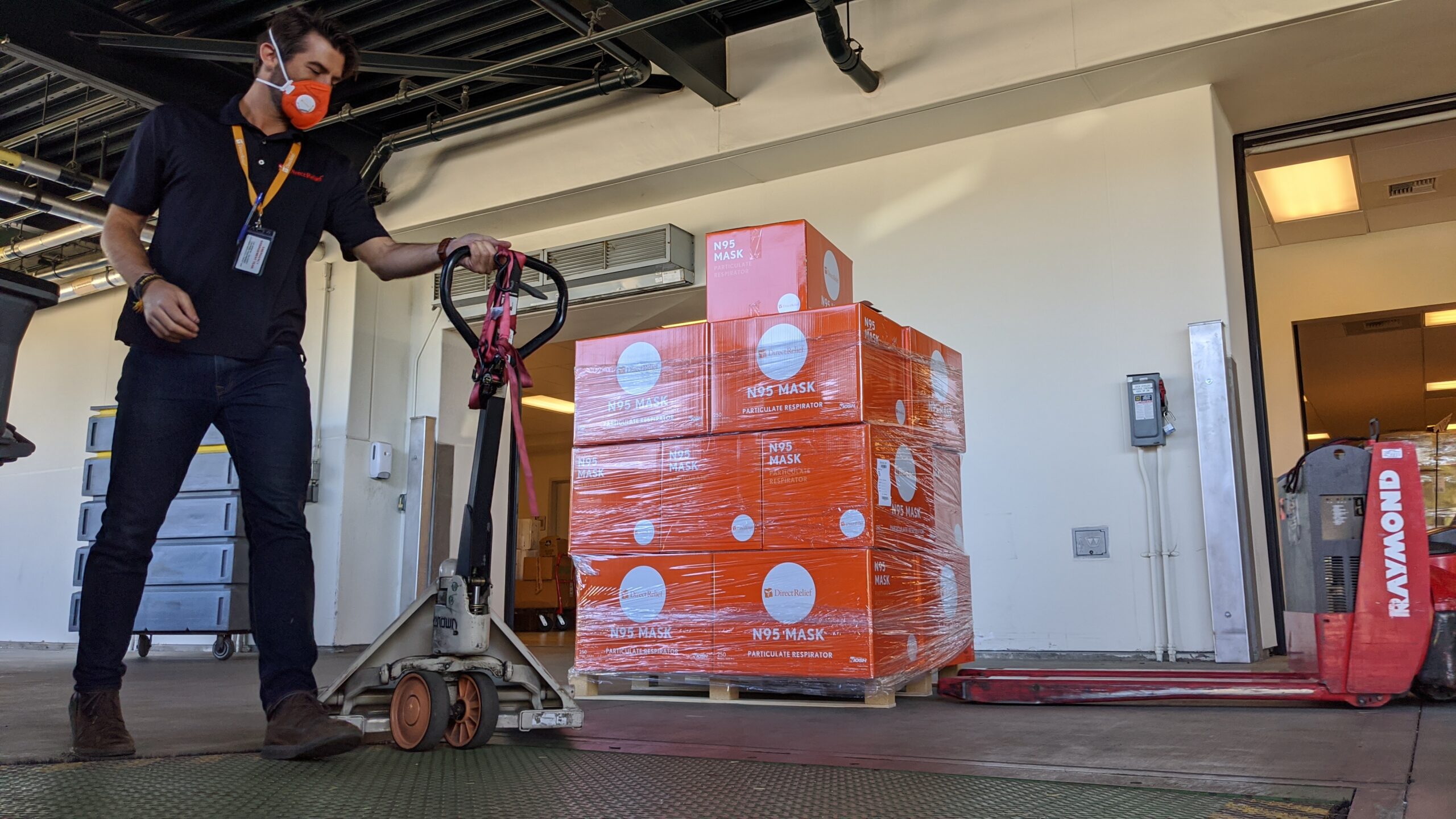 COVID-19 Relief
Direct Relief is coordinating with public health authorities, nonprofit organizations and businesses in the U.S. and globally to provide personal protective equipment and essential medical items to health workers responding to coronavirus (COVID-19).
In the U.S., Direct Relief is delivering protective masks – along with exam gloves, isolations gowns, and other protective gear to healthcare organizations across the country.
Direct Relief is also staging personal protective equipment with regional response agencies across the world, including in the Caribbean and South America through the Pan American Health Organization.
As everything is contracting, Direct Relief is expanding its coronavirus response efforts through the large-scale provision of PPE and other medical essentials.
As case totals grow, Direct Relief is focusing on the four key areas of activity:
Providing assistance in the form of personal protective equipment, or PPE, for health workers
Building an ICU medication model and mobilizing private resources to build a stockpile to assist with anticipated spike in ICU patients
Boosting support to safety-net facilities to address existing chronic gaps that are likely to grow
Collaborating with infectious disease epidemiologists, technology companies and public agencies to use aggregated mobility data to support the COVID-19 response.
Supporting Health Workers
Direct Relief maintains an emergency stockpile and, whenever possible, prepositions emergency caches of essentials that are likely to be needed immediately and can help avert or reduce the health effects of an emergency situation.
While responding to the COVID-19 outbreak in China, and seeing the rapid-onset shortages of PPE, treatment capacity, and unprecedented quarantines, Direct Relief reserved stocks and immediately began preparing for the expected arrival of the virus in the U.S., which has since occurred.
The organization has been working with public agencies and nonprofit safety-net partners and initiated deliveries of PPE to protect health workers as the first cases were discovered. Direct Relief is continuing that effort, keenly aware that its stocks were limited and resupply is challenged by the global spike and production backlog.
Bolstering Critical Care Capacity
Direct Relief has worked to get ahead of the anticipated spike in ICU patients in the U.S. by developing an ICU medications estimator and using that to build up a stockpile, recognizing that a rapid demand spike for ICU medications – which the organization is equipped to deal with because of its licensing and accreditation – was likely to result in the same type of stockouts of needed medications as had occurred with PPE in China.
Direct Relief has very strong support from medical manufacturers, and is preparing to supply hospitals, coordinating with the American Hospital Association, and sharing its assessment and inventory availability with public health agencies. In addition, Direct Relief has purchased hundreds of oxygen concentrators to have available for COVID-19 patients who may need oxygen supplementation during their recovery. Oxygen concentrators can free up ICU beds by allowing patients to recover after they've been discharged while still receiving breathing assistance.
Strengthening General Medical Support
As is the case in all emergencies, the pre-existing gaps get bigger fast as resources are redirected to the emergency.
Much of Direct Relief's activity in the U.S. is to ensure people who are least fortunate have access to medications to manage their chronic conditions. The anticipated huge pressure in U.S. hospitals makes it even more important to ensure that people continue to manage their chronic conditions like hypertension, diabetes, and asthma.
If they don't, as often occurs during emergencies, people managing their chronic health conditions through their primary care health center can rapidly fall into acute crisis, which requires immediate, urgent hospital care. This only compounds the pressure on hospitals not only patients requiring critical care, but critical care for an infectious disease.
Direct Relief will continue to support safety net facilities, which always serve to depressurize hospital visits and as triage points to optimize care, even as they respond to COVID-19.
Mobility Tracking
To help inform decision-makers at the state and local levels on how well social distancing interventions are working, Direct Relief is collaborating with infectious disease epidemiologists and technology companies to analyze and derive insights from aggregated mobility data. For more information, visit https://www.covid19mobility.org/
By The Numbers
Coronavirus Response Dashboard (USA)
Get Involved
Three Ways to Make a Difference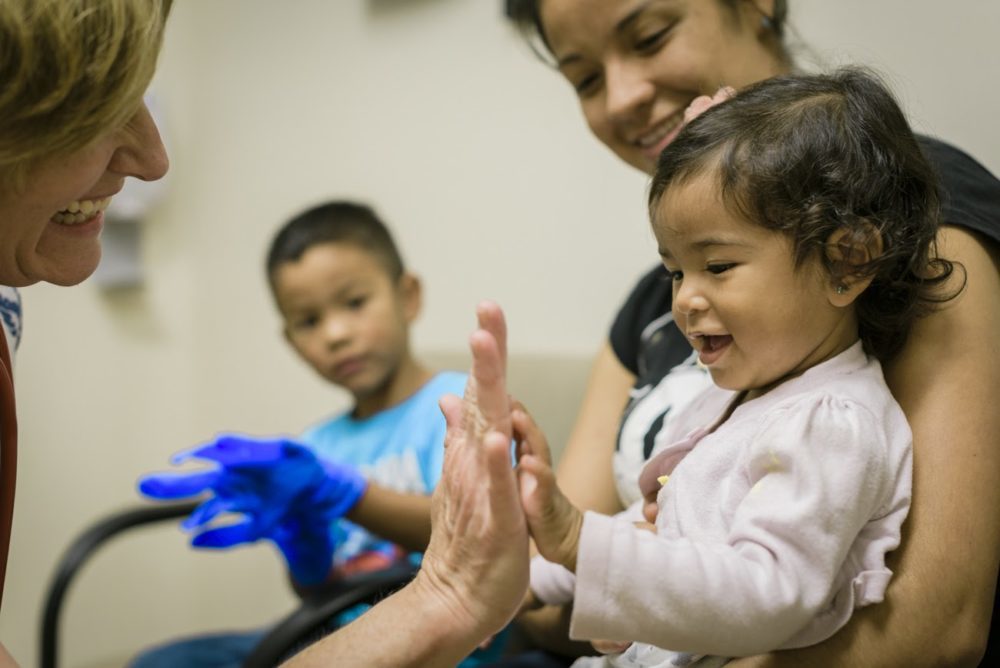 Invest in a healthier world.
Donate Monthly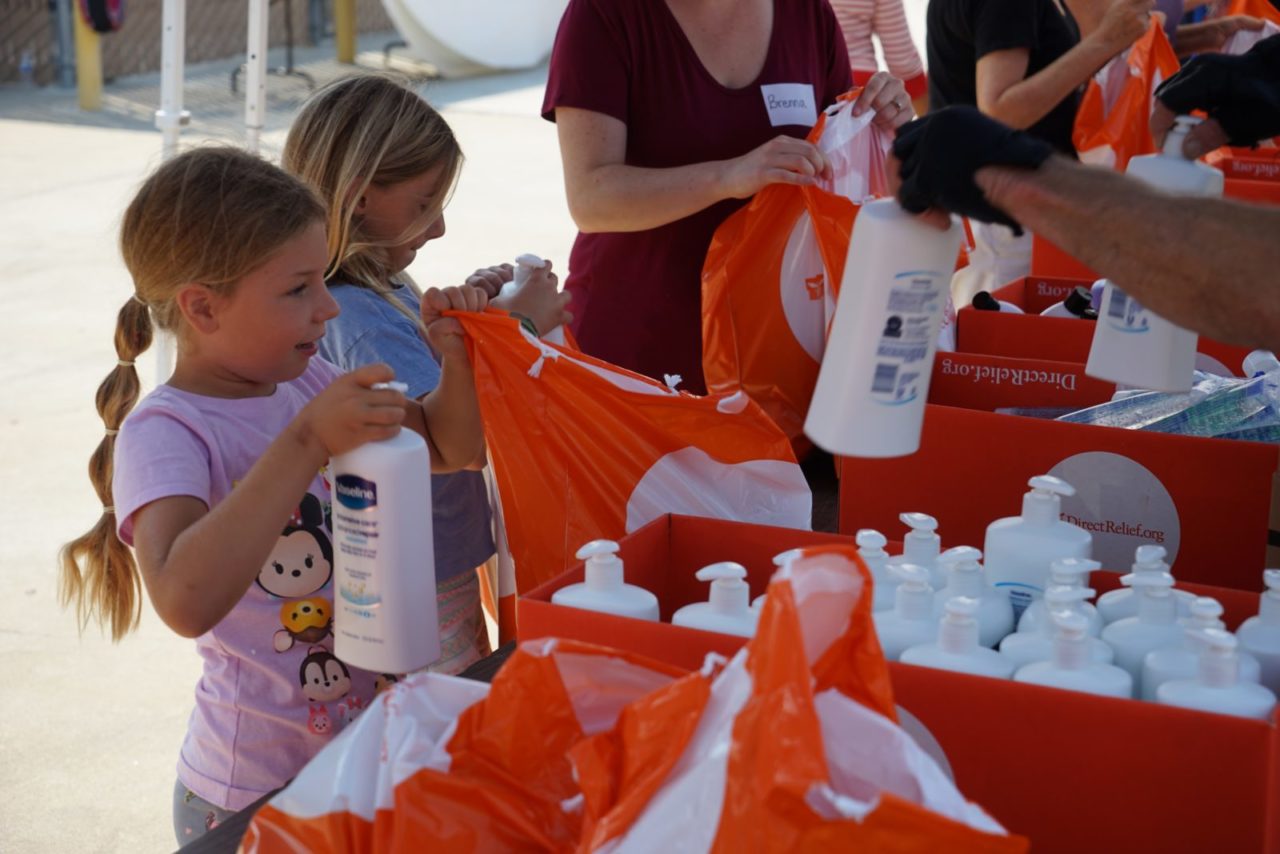 Rally your community to help others.
Fundraise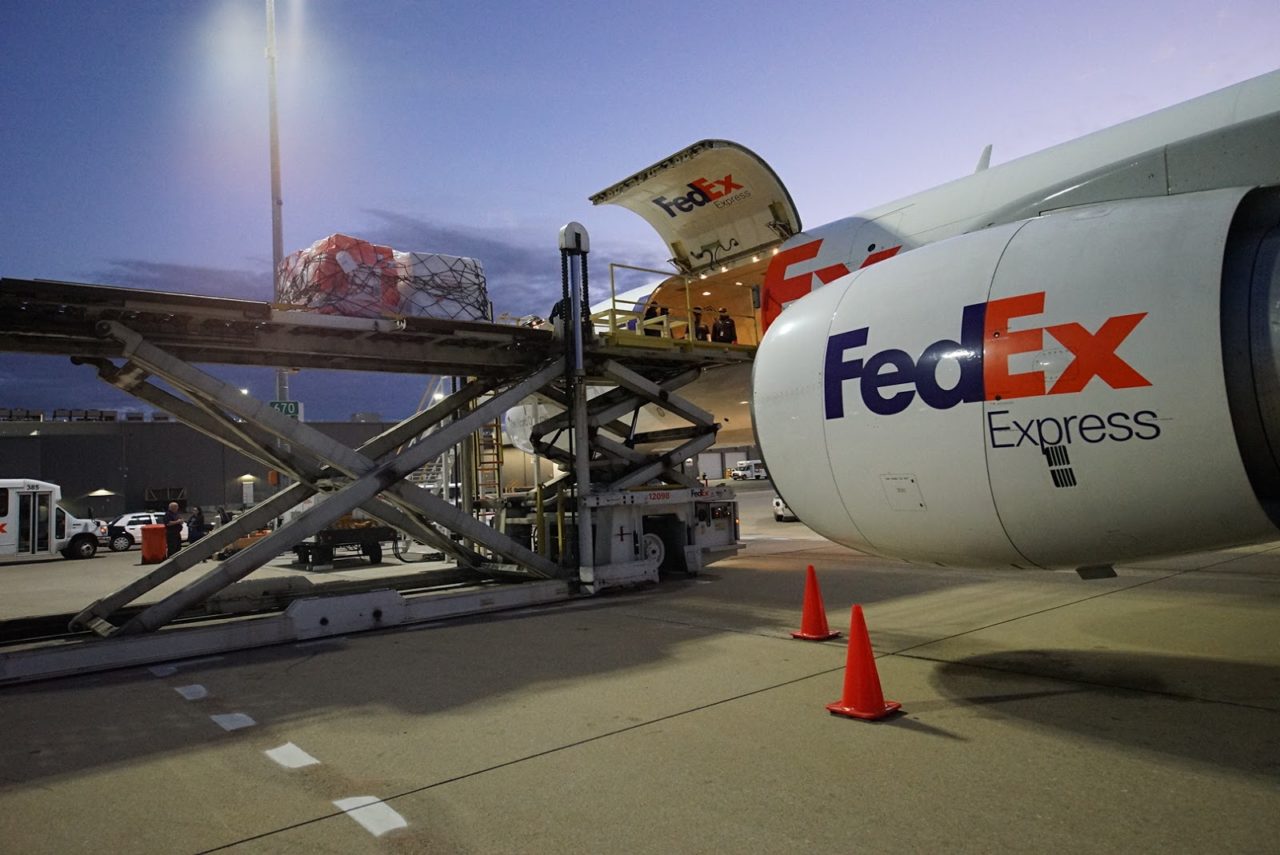 Put your business to work for humanity
Become a Strategic Partner
Coronavirus: How to Help
Direct Relief is coordinating with public health authorities to provide personal protective equipment, or PPE, to health care workers in areas affected by the COVID-19 outbreak. The organization's most urgent need is to procure and replenish additional PPE items for future deployment.